I still have not opened all the boxes I brought back from my USA PO Box trip last week. At first comb through there were way more toys than I thought and not as many comics as I thought. I did find this mini-run of the first three Star Trek issues from Gold Key's 1967 series. I like the #1 being a CGC 6.0 with White Pages: I think Star Trek #1 is still a great buy and would love to find a few 8.0s to add to my pile. I remember back when I bought this, probably in late 2020 or early 2021, there was also a #1 with William Shatner's and Leonard Nemoy's signatures on it, I think it was only around a 4.0 so I turned my nose up at it. It was only later that I found out that the two signatures on a book were rare because of that fact that the two didn't see eye to eye for quite a while. Having one lowly 4.0 copy with those two sigs sure beats having zeros 8.0 copies, I can tell you that for sure.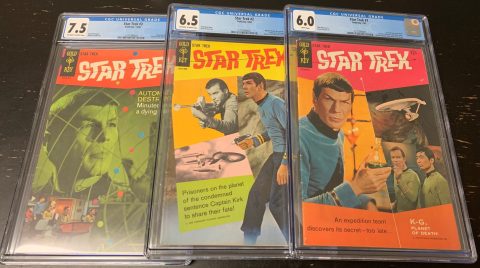 The cover of the week belongs to this lovely Action Comics #96 featuring those delightful Wayne Boring pencils, Stan Kaye inks and Jack Alder colours. From May 1946 this has always been one of my favourite Action covers of that era, I'm happy we're able to offer it up on one of our upcoming weekly icecollectibles eBay auctions.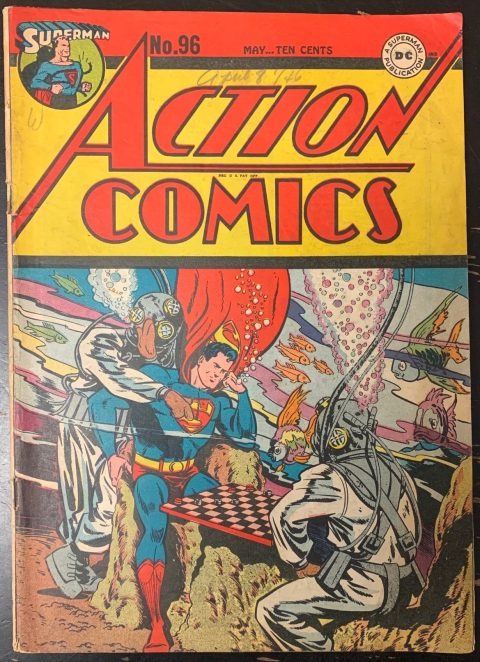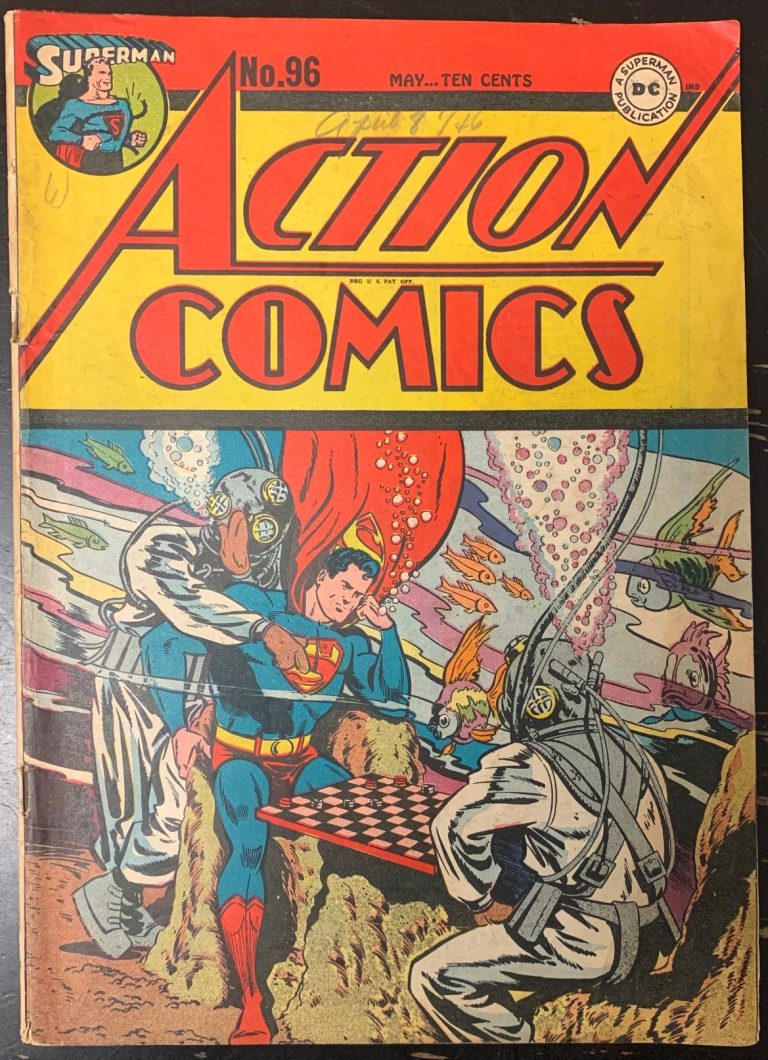 Oh my goodness folks, some truly amazing books walked in this week and are destined for the weekly eBay auction. They all have large pieces of the cover missing as I believe that's the way returns were sent in back in the 1930s, please correct me if I'm wrong. I'll start with this precious pile of New Adventure Comics #24, 27 and 31. These are actually high-quality copies that would grade out in the 6.0 range if they were complete. It is a true pleasure leafing through these books with no fear of pages flaking off or tearings, these are soft and supple comics, issue #31 (October 1938) in the foreground is looking great with that Creig Flessel arctic cover. I had a hard time putting these things down truth be told.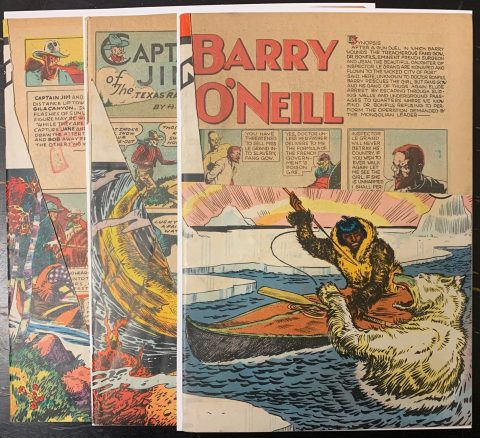 I think I spent 15 minutes enjoying every ad featured on the full back cover ad of New Adventure Comis #31. So here's some social commentary; it's 1938 and America is slowly climbing out of the great depression. The USA was not the land of plenty in 1938, these were still hard times and I love how the ads on the back reflect this. There were nowhere near as many frivolous gimmicks as there would be in the coming more prosperous decades. Here we have ads promoting learning how to dance, how to shoot arrows, how to fence, we have binoculars, telescopes, yacht caps, rulers and drawing angles as well as slingshots and radios. The quality was probably crap but most of the stuff was at least of some use, an ad for the times I'd say.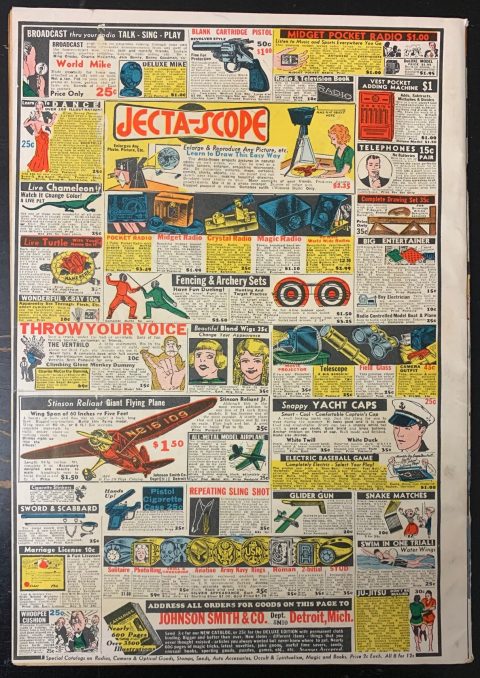 The ice collectibles weekly eBay auction was super busy last night, realizing some great prices, especially on raw listings. There was a really strong price for a raw Savage Tales magazine and another strong price for this Batman #30 pictured below. I've been reading that Golden Age has been holding its own during this downswing in comic book prices: this Golden Age Batman #30 result reinforces this. Our very solid copy sold for $895 USD.