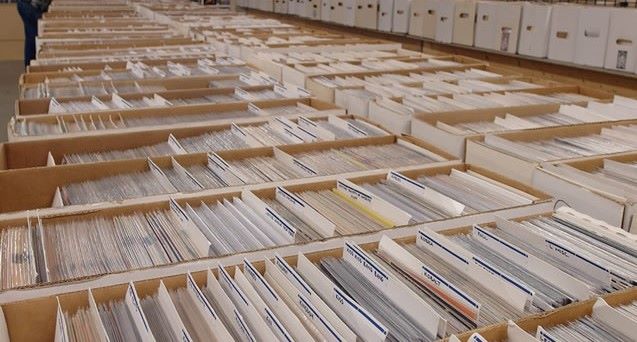 Ontario, Canada is still in lockdown, I'm hoping we're back open on May 20th like they said. I can almost feel the pent-up demand, just in my casual conversations with curbside customers waiting around in the parking lot I can tell they are all chomping at the bit to get back into the shop.
Here's the thing, comic shops have those old dusty bargain bins that haven't been rummaged through in months. In today's market months is an eternity, I can barely recognize the January market, that's four months ago, it seems so old, so dated, so cheap, like it was four years ago.
You and I both know that very very few shops are spending these lockdown days combing through their back stock checking to see if there is anything that has popped. To do so would take a combination of time, energy and up to the minute knowledge. Most shop keeps would be lucky to qualify for two of those three conditions, I know we at Big B Comics are not going to venture down into our 100 plus long boxes of $2 bins to try and look for winners. No wonder guys are eager to get in.
What this means is that there are a lot of $20 + comics sitting in $2 bins at shuttered comic shops, in today's quick flip market place the light, agile social media dealers are moving into books fast and moving out of them even faster.
This built-up energy has little to do with collecting and lots to do with making a quick buck, that's not to say that these books won't end up in the hands of collectors it's just that they will get to the collectors via the higher-priced sellers as the nature of a collector is not to beat the door down looking for mispriced items, collectors tend to come in when they have time and spend quality time with the bins looking for the issues they need.
I'm not knocking any of this, in a fluid and diverse marketplace, there are lots of pecking orders, lots of slots where players can nestle in and take a position. What I am doing is encouraging the collectors out there to try and be first in, get there before that young Instagrammer gets in there!
Another week and another big fat finish for our internationalcollectiblesexchange eBay auctions. Today I want to highlight DCs Shadow #1 from October 1973. I'm highlighting this book to show that there are still great bargains out there, look at that Mike Kaluta cover. Shadow #1 features the first DC appearance of the Shadow and is an early Bronze Age book with great cover appeal. We sold it for $49.88. Advantage buyer, he or she is obviously aware that DCs are the deals right now.