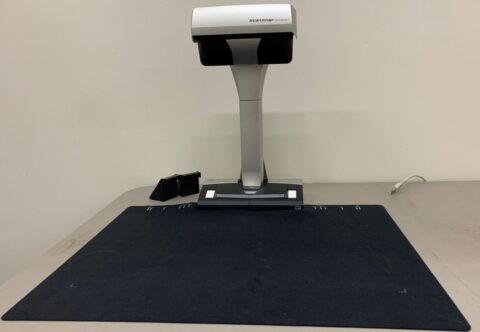 What a week. Had a big flood in the house and now can't use half the space! Insurance guy still working on the scope of the fix-up. Then as it started getting hot and muggy my Air Conditioner broke, can't get a new one until early June. All a bit of a disruption but I think the shakeup from the same old routine is a healthy thing so I'm counting these little blips as blessings that are making me alter and adapt, change things up. As a side note, no comics got damaged at the house flood, yay!
The shop is still in lockdown and the Ontario government just extended it further to June 14th for small non-essential business. We're trying to make do and trying to stay positive and we're also still trying to get more books up on bigbcomics.com. I bought a new scanner for the project, good ergonomics as there is no opening and closing of lids, the thing is fast and can also scan two comics as once as save as separate files. Tuesday we put it into use. I know I've made promises before about putting lots of books up but this time is different…
I've been buying up some raw collections lately, was in St. Catherines last week buying up some quality Copper Age stuff, it was nice going to someone's place and looking through their collection, like the old days. I'm trying to remember back in the day, did more people bring their collections into the shop or did I have to make the trip to their place? I think it was pretty even as I know I've been all over Ontario for sure looking at stuff. Funny but someone will mention a small town in conversation – "I have in-laws in Listowel…" and then I'd say hey I once looked at a comic collection there, quite the conversation killer.
The furthest I ever drove to see (and buy) a collection was to Omaha Nebraska, and once I did have a guy fly out to Vancouver for me to buy me a Batman #1 in really low grade, that was an Airport Lobby deal, my guy never even left the airport, I think he caught a flight back that day. I guess these beautiful sunny days and that drive out to St. Catherines has me pining to get out on the road and hunt me down some comics. Soon son, soon.
This week our eBay auctions were strong, amongst all the stuff I'd like to highlight one particular book, this CGC 2.5 Resto copy of Superman #26 sold for $396.00. All the book had was some minor colour though, nothing for a book in this grade. Superman #26 has that classic World War II cover and the buyer got it for a steal.