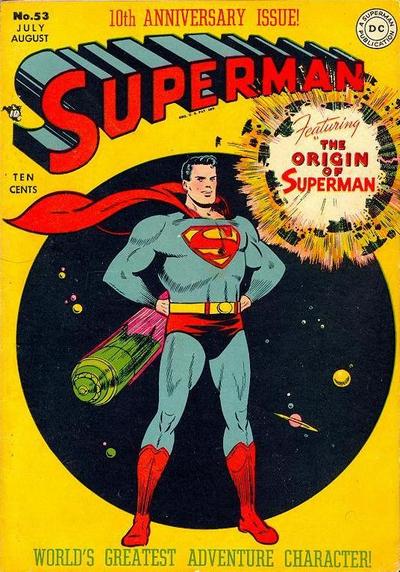 Like I mentioned in the first post of this column, I'm planning to cover a lot of topics with some being meaty and others a little lighter but still worth discussing. I'm not sure where the Origin Issue falls but I've always been drawn to these issues.
Is it just me or are the old classic origin issues not what they used to be on the back issue market? I've often added in "Origin Issue" as an important factor in some Undervalued Spotlight book I've argued for but looking around I'm not seeing the same reverence given these issues today when compared to the reverence given to them by past generations of collectors.
My favourite example is Fantastic Four #53 featuring the Origin of the Black Panther. I jumped on the GPA site to analyze prices and tried to stick to grades with recent sales, a CGC 8.0 Fantastic Four (FF) #53 fetched $181 in December 2019 while that same grade could have been bought for $105 back in 2012. I compared these results against copies of Fantastic Four #52 which features the first appearance of the Black Panther. A CGC 8.0 FF #52 recently (February 2020) sold for $2,200 while the same grade could have been snagged for a measly $275 back in 2012. This data tells us that an FF #52 has shot up 800% these past eight years while an FF #53 has inched up 72% over the same period. Obviously the first appearance issue has grossly outperformed the origin issue.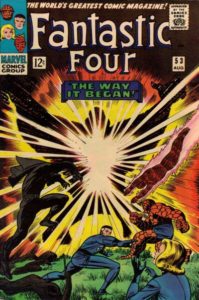 Remember Superman #53? Superman #53 with its classic Superman origin cover has always been lauded as the first detailed origin of Superman. Superman's first brief origin was of course in Action Comics #1 then there were an added two pages in Superman #1 and finally on the third telling in Superman #53, we got a more detailed origin. Anybody collecting in the 80s and 90s can attest that this book was seen as a heavyweight. I checked the lower grades (because those were the graded I could get comparables to Superman #1) and found that copies of Superman #53 have roughly doubled in value over the last ten years, contrast that to low-grade copies of Superman #1 which have seen seven-fold increases over the last ten years in the CGC 1.0 grade. Obviously expanded origins can't compete with first issues either.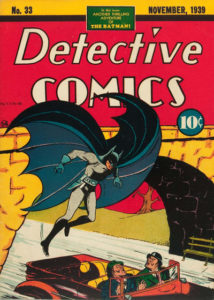 Data mining is tricky and easy to manipulate to help prove my point so I won't argue that these examples above are true across the board but I get a sense that they are. The only book I can think of that bucks this trend is Detective Comics #33 containing the origin of Batman. GPA data supports it keeping up with its peers but I always had the feeling it was usurped as a darling by the likes of Detective Comics #31 and Detective Comics #35 (both cover driven issues).
Am I right about the origin issues losing its shine? Would Detective Comics #27 be worth even more if it was like Action Comics #1 or Amazing Fantasy #15 and could boast Origin and first appearance of Batman?
I'll still argue for origin issues, I think they deserve better, how many Spidey movies have we had? How many of them retold the origin? Origins are important to comic books, movies and popular culture in general, what has happened?