Our old chum Chris Owen popped by for a drink yesterday and we got to chatting a bit about comics and the dilemma facing the people that bought investment books these past couple of years. Luckily the batteries in our recorder were still good and we recorded the whole thing. Look for our next episode of Comic Culture to drop this Wednesday, we both apologize for the long delay between shows.
This week I started getting a huge pile of Canadian comics ready for our annual Canadiana Auction that goes live the evening of May 19th. There was this nice Laugh Comics #25 Canadian Edition with a great Archie, Betty and Veronica cover, as I was counting the pages I saw this fun splash page for Suzie and I had to highlight it. Veronica Lake's hairdo was all the rage, kinda like Farrah Fawcett's in the 1970s. No artist is given credit at Comics.org but I'm hoping one of you could guess who drew this great splash?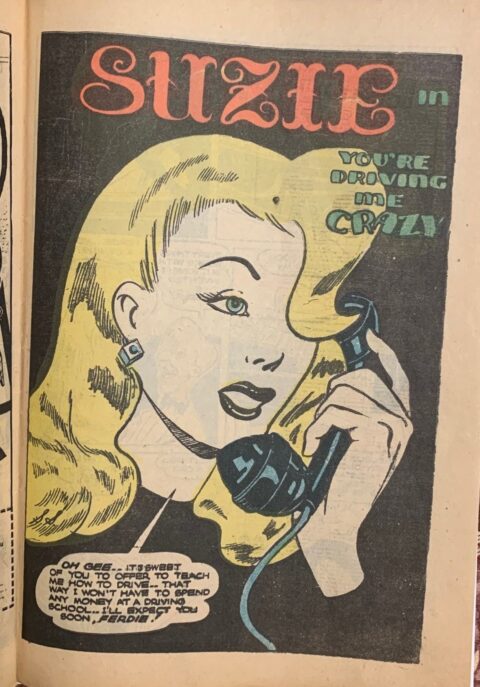 Ummm… Ok, I'll say it… I'm not a big fan of the cover to Marvel Illustrated's Swimsuit Issue. The pose is off and She Hulk is waaaay toooo skinny, not that there's anything wrong with being skinny but the traditional swinsuit issues are supposed to tempt the males of the species and this male is not a fan of skinny. Speaking of males of the species, have you ever looked inside this issue? Good grief, there are drawings of male heroes in Speedos! The onlt Speedo joke that comes to mind is the one about the guy that didn't want to go dancing in his Speedo because there was no Ballroom…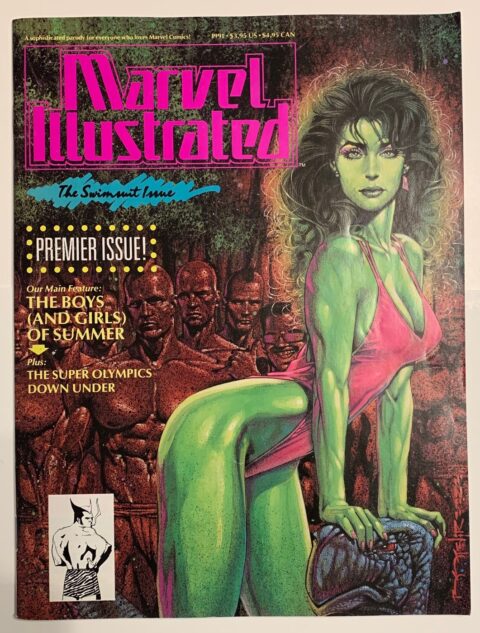 Speaking of ballrooms, our ad of the week comes off the back cover of Circus Comics, another Canadian Comics I lined up for the big upcoming auction. When I saw this ad I tried weighing it against the ads for College Degrees I showed off a few months back. Which is the dumber ad for a comic book, one asking you to think about school or one asking you to learn how to dance – with a girl? Personally I'd love to cut a rug with Dale Evans, quite a dame!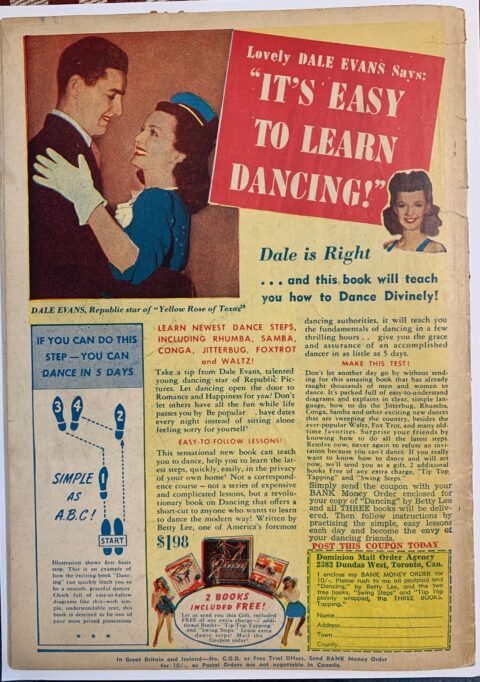 … still speaking of ballrooms, I don't think I've ever left the comic book dancehall for an ad but when I saw this old ad for Boner Billy's Hot Dogs… This ad would have worked like a charm on the back of a comic. Hey, I think Boner Billy started out in the Sierra Nevada's? We have a near and dear commentor that hails from out that way, perhaps he can let us know if these Big Boners are the real deal?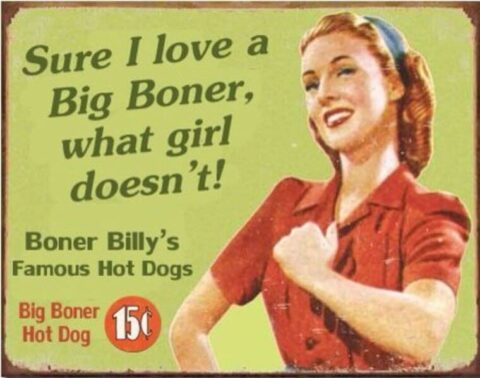 Last night edition of the weekly icecollectibles eBay auction ended in a flurry, I was interested in seeing how well our copy of Amazing Spider-Man #122 graded at CGC 9.4 would do. ASM #122 is kind of like old money, true, established, well respected and having to work hard to break into the view of the new wave of collectors. I'd say it faired well, it finished at $922.76 USD, reversing a downward trend over the past several sales. I'd say this is a very positive sign.