A guy brought in some rag copies of some pretty good Silver and Bronze age books and I did what any sane shopkeep should do: I bought them up. These things are low grade, so low I would have turned my nose up at them back in the day. It took me way too long to come around to these low-grade comics, guys were telling me to jump into these a decade ago! Eventually I came around but there were definitely some opportunities lost.
Over the past 10 years, the low end of the grade spectrum has been the most active and has perhaps delivered the best market results, there's been some fantastic ROI on the far left side of the grade spectrum. It's all about owning a copy and if the book is a big key with an even bigger price tag on it then you see a large pool of demand get forced into lower and lower grades until you can't get any lower. Now we have CGC 1.0s and 0.5s, NG incompletes, Qualified copies with no back covers etc, etc, all getting prices that have us old-timers scratching our heads. I personally don't like the incompletes and the 0.5s but I do have a few, one being a CGC 0.5 Hangman #3. I've told myself to get rid of the thing but every time I look at it I love it even more, nasty cover!
One of the low-grade books that I just bought is going up onto our icecollectibles weekly eBay auction; I guess we'll get to see just how high this floor is. Our copy is pretty low grade and it is missing the Poison Ivy pin-up centerspread. Still, here is a chance for someone to own the first appearance of Poison Ivy. Let's see what happens.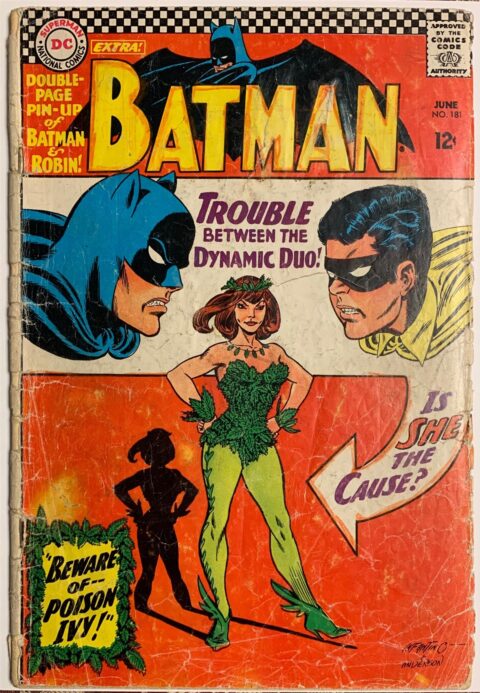 I was doing a quick check of a run of a stack of Howard the Duck when I remembered that #12 contains the first appearance of Kiss in comics. Seeing Gene Colan's great splash page reminded me of the crazy result realized by the Mike Zeck splash page of the first appearance of the black Spider-Man costume; it was over $3 million I believe. Here we have a full issue of nice Colan art that I'm sure would fetch maybe a thousand or two per page, then we come to this page and I can't even guess what it would bring at market. I'm impressed by all those art dealers that decades ago realized page significance is where it's at and where it will be, that's some forward thinking that in hindsight seems so obvious.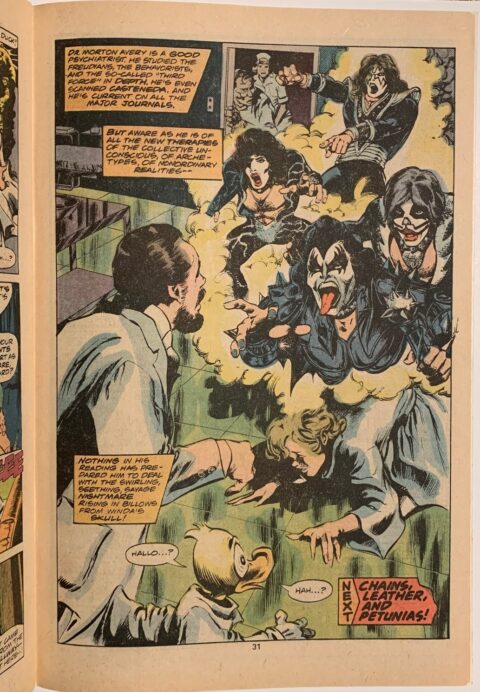 I was checking for the Marvel Value Stamp in Amazing Spider-Man #135, (it was there – #4 – The Thing), when I spotted this little item in one of those full-page trinket ads. A Raquel Welsh pillow with a nice hard sell, "what man wouldn't enjoy spending a night with Raquel Welsh…" sheesh! Did Raquel give consent for this? Did she get royalties from sales? Somehow I'm doubting it and somehow the ad just reinforces the whole shyster vibe those trinket ad pages delivered. I'm wondering if any of you old timers sent away for one of these? Aren't there Japanese pillows similar to this? I think I saw them at cons pre-pandemic.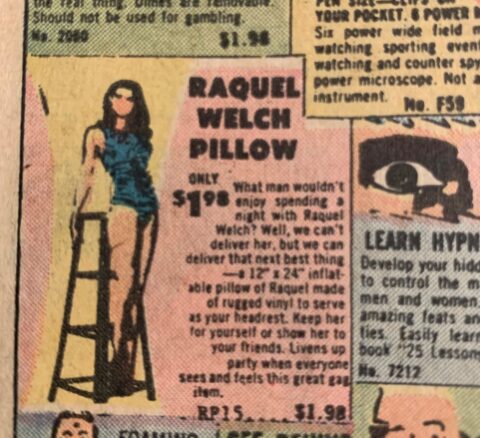 I've talked to a few guys who believe the safest bet going forward in the Silver Age is DC key issues, especially secondary character first appearances, characters that have the potential for future development. Showcase and Brave and Bold are the titles to scour if you are in that market. Our copy of Showcase #75 got $224.23 on this week's icecollectibles eBay auction, the price has been holding steady which is a good showing in this market,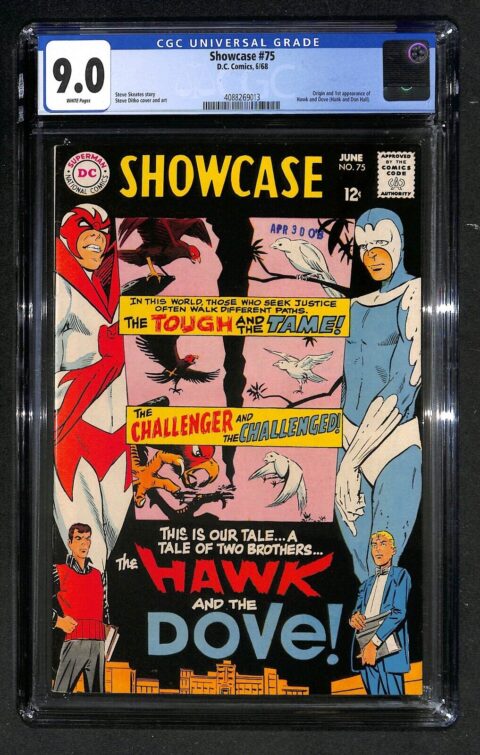 We're implementing a new commenting system today. You will have to log in with a Google, Facebook, Twitter, or WordPress account to comment.