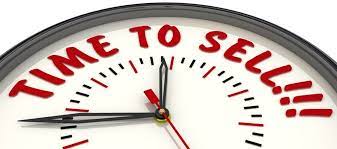 Last week I was talking comics with an old veteran and I asked him what's been selling well on his eBay auctions to which he said: "Walt I don't put anything up during the summer, it's no use, prices are too low in the summer". That comment made me think of another talk I had with another market heavyweight a couple of years back who told me never to ship books to the big auction houses in the fall, prices are low for the first big auction in the fall he said.
That got me thinking and asking myself questions like to what degree are comic prices cyclical and are there really better and worse times in the year to sell or buy comics.
We as an eBay auction lister made the decision to end our auctions Sunday evenings because we thought Sunday evenings were accepted as a good time to close out auctions. Lots of big players in the biz close auctions on Sunday so why not us as well.
Back to the price fluctuations within the calendar year. We do go light with our listings during the summer because we think the prices are not as strong during the summer months. Yet here we are producing some record-setting prices these past two months, so is it the time of year or just the mix we're putting up?
I think putting the stuff up that people really want will get great prices all year round what I'm not so sure of is whether there are better times in the year to put up so-so stuff, stuff that not everybody is clamouring for.
Are there times during the month that are better? When do most paydays hit for monthly paid workers? When do government checks hit? When are most Fiscal year-end bonuses paid out? When is the full moon?
I have no idea if what my two friends say is true and I think there'd have to be lots and lots of data mining to look and see if past trends agree with their assessment. Insights like that could be beneficial to people that buy to resell and it would be helpful to people just looking to finish their runs and saving a few bucks.
Does anybody have any insights into this? Are there better times during the year to buy or to sell?
As if on cue I offer you an example of the prowess of our internationalcollectiblesexchange eBay auctions. Last night we sold a very tight-looking copy of Amazing Spider-Man #41 graded CGC 4.0 for $610. We beat the last recorded sale of $500 and the one before that of $510 and all this during the dog days of summer. Boy was ours ever a crisp, tight copy, with great page quality and nice centering. The power of the Amazing Spider-Man title and the power of attraction the title's first appearance of villains brings can only mean this is Advantage buyer.