As I'm typing this I'm watching that Fantastic Four #1 CGC 9.2 on Heritage pass the one million dollar mark. I said at the beginning of the year that there would be more one million dollar sales in 2022 than all the combined sales up until last year. I still have a ways to go but this result gives me hope. Anyway, it is a great sign for the high end of the market.
I saw this page in Hi-School Romance #11 and I thought "boy is that nasty" then a second later I thought "boy is that topical". Two boy moments back to back can't be ignored so I decided to throw it in. The page is a nasty reminder of our past; to think this comic was aimed at young girl readers, sheesh.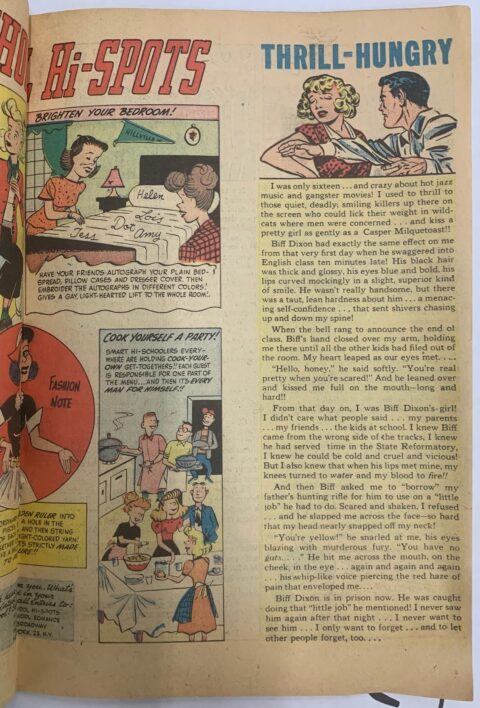 I had a few covers fighting it out in my head for the spotlight this week and at the end of the day my soft spot for Romance Comics won out; and besides what better way to wash out the nastiness of the above page than to present its cover. Hi-School Romance #11's eloping cover is one of my favourites.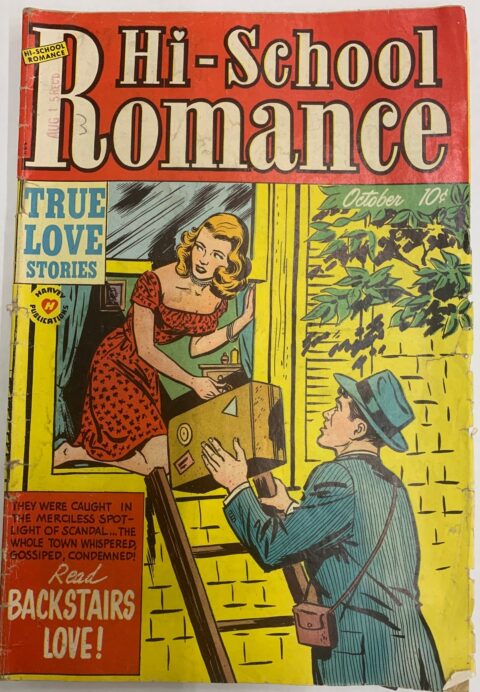 I'm no Bernie Fuchs but even I know how to market the Archie lineup of comics better than what these clowns do. I'll give them a few hints, way less, even close to zero Archie and way more Betty and Veronica on this ad page would have sold millions of more comics! From Life With Archie #1.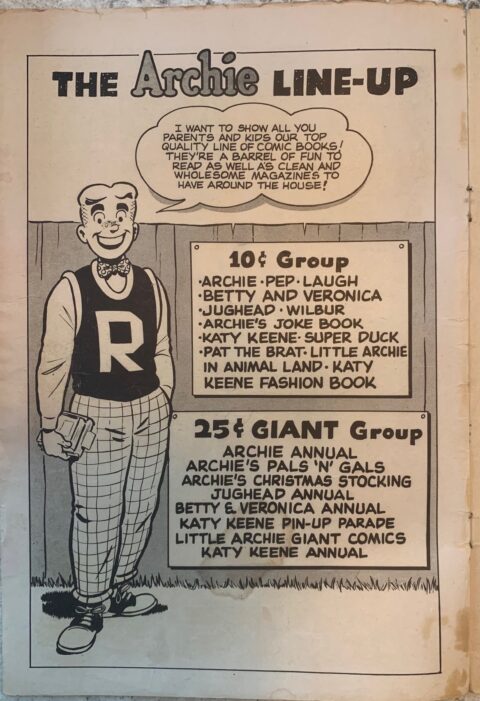 There were some cool splash pages popping up this week and while I could have featured a dozen here space only allows one and I'm going with the splash page from World's Finest Comics #88 featuring the Joker and Luthor in one of the coolest villainmobiles ever. Those fins are sooo 1957!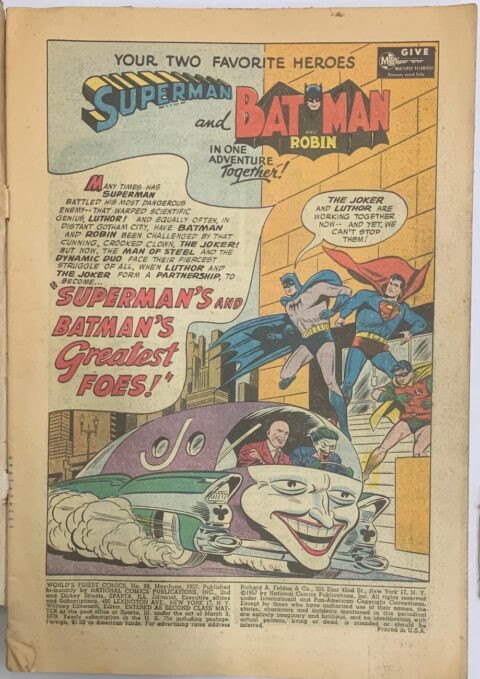 Another one of our weekly internationalcollectiblesexchange eBay auctions ended last night with raw listings leading the way. I thought prices were strong across the board and I was especially impressed with the raw Flash #110 I graded a 3.0 fetching $421 USD. DC key issues have so much room to grow relative to the Marvels; it will take time but it will happen.