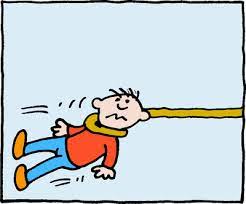 Alas.
Chris and I could not coordinate our week and thus could not get together to tape a show. We still plan on getting one in, hopefully for Thursday morning or worst case Friday morning.
At the moment I feel like an opening act that has just been told the headliner didn't show up… I could try to type in some jokes or I could just write out some random thoughts like:
Arnold's kid with the maid should star in a new Conan movie as Conan
I've lost count as to how many comic books have sold for over $1 million but am I right in assuming that Amazing Fantasy #15 is the most modern book in that club?
Could CGC offer a virtual copy of the book you sent down? One that is opened up by one of those book scanning machines so you end up virtually leafing through the actual copy you hold encapsulated in your hand?
If the FF were a rock band, the Thing would be the drummer, more Bonham than Moon. Reed Richards on bass, I'm thinking Roger Waters. The Human Torch on lead guitar, all cocky like Frampton maybe (he's hard to nail down), and Sue would be lead vocals channelling her Stevie Nicks.
I think I see the umbrella hook coming my wa…..