Last week I touched on how the CGC 9.6s were performing so well; this week we have to talk about the overall soft March sales. It seems like almost every book I look up on the GPA is getting a little haircut. We've seen this before and the market has always bounced back and shot past the point of concern. Us old-timers keep asking how long can it keep shooting past the last highs. I'm still confident in the quality characters, in the quality titles with the quality covers, and the quality grades and the quality pages: books like that can weather the big storms.
This week marks my first "cover of the week", picked from the books I'm processing for next week's eBay auction. What a classic from Dave Stevens, makes me want to bid on the whole run just so I can get this book!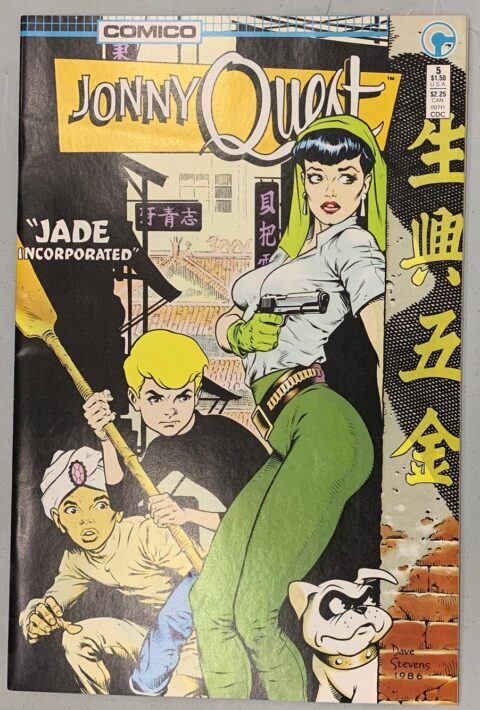 Don't yell but I've never been a huge fan of Barry Windsor-Smith's art in Conan #1-24 and I think it's because I've been so brainwashed with Frazetta's Conan and Schwarzenegger's Conan. Smith's Conan seemed too frail and skinny for my liking. Because my exposure to smith came mostly through the Conan run I must have mentally shut him out as an artist to admire; I was too busy looking at Conan and not all the other wonderful things going on in his art. I'm leafing through X-Men #53 doing a page count to check for completeness and I come across page after page of magical pencils from Mr. Smith; there's this undeniable elegance and simplicity busting through these busy pages. It took me 10 minutes to count these 16 pages! This Barry Windsor-Smith page from X-Men #53 is an original art page I'd love to own.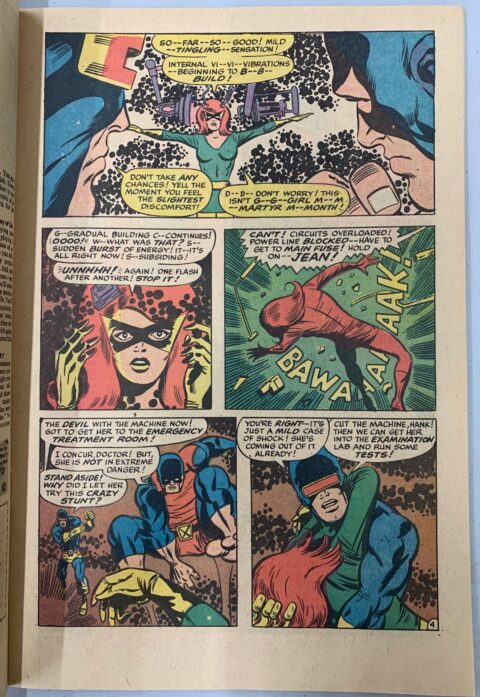 My ad of the week has to be this gem from Tales of Suspense #47. So did you old-timers actually try to hypnotize girls with these? Did it work? Did she do your bidding? Those old comic book ads just stank of hucksters; those really were the days of buyer beware. I tried to ignore the bottom ad, the one for the accordions, but it's obvious with my continued typing that I couldn't. Accordions are the real deal where I come from: the guy that could play and sing did not need any Hypno-Coin, I can tell you that.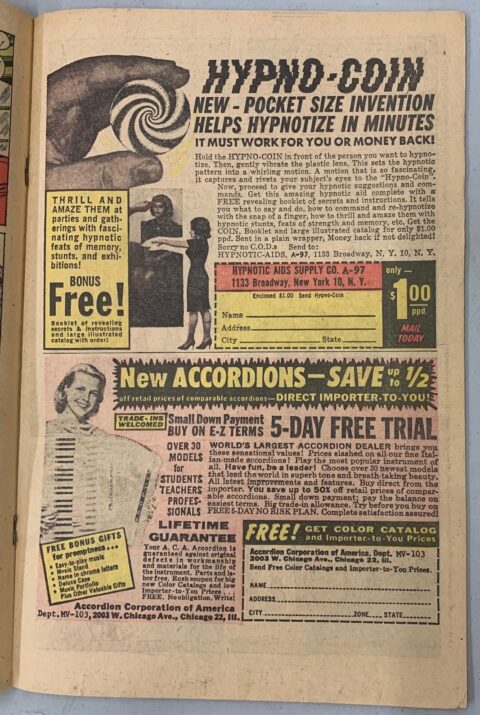 There is a low-grade copy of Amazing Spider-Man Annual #1 going to auction next week as well and as I did my page count I had to stop and re-read the classic three-page bit on how Stan and Steve came up with Spider-Man. The ball-busting is awesome! And I'm sure someone will take exception to all those creations hovering over on the Stan Lee side of Page 1.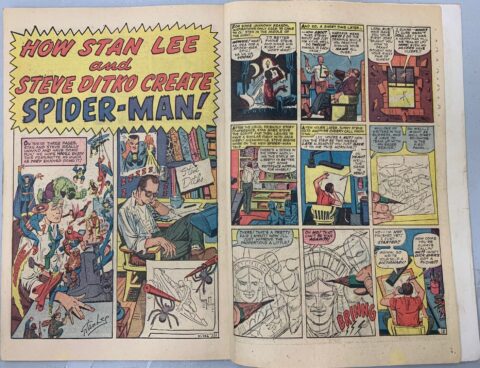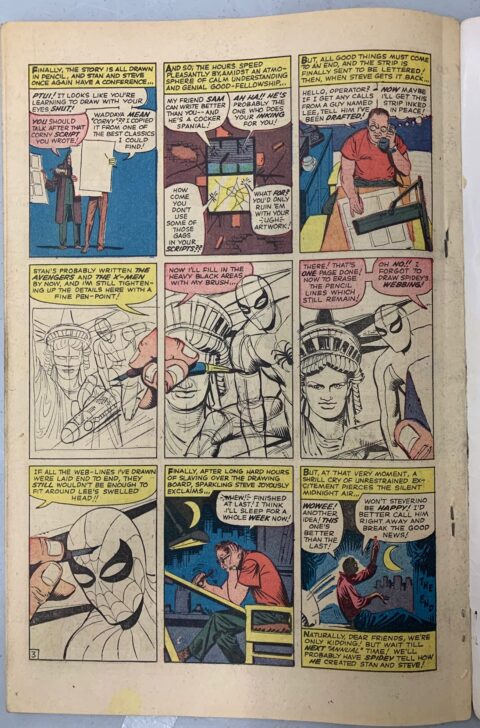 Last night our internationalcollectiblesexchange weekly eBay auction ended with some amazing results. Our raw offerings were getting great prices. I was impressed with the nice little run of Atom #16 to 20 fetching #173. These early to mid-run issues of the secondary titles like Metal Men, Atom, Hawkman etc can disappoint but I thought these did fine.