My pal Ron Hobbs popped in for another visit this past weekend, it's to the point now where I won't let Ron in unless he brings me something special to touch, to hold to feel. It's a small price to pay for Ron who seems to have an endless supply of mouthwatering goodies to show off, and besides he like the hors d'oeuvres we serve up at the warehouse. Unfortunately, Ron never lets me keep anything, but he does allow me a quick pic so that I can share these amazing books with you, what a swell guy.
Last week Mike Hiddleston was bringing me Frazetta Ghost Riders to drool over, this weekend Ron Hobbs is bringing in Matt Baker All True Police Cases to drool over. I can't wait to see who walks in next weekend, maybe I'll get really lucky and have an old pal pop in with boxes of old Charlton Romance comics? I checked the census on this Police Cases and I believe the highest graded copy is a 5.0, this raw beauty looks at least a full grade point higher. I've never held one of these comics and it surprised me how thrilled I was to see it, just one very beautiful, very scarce example of all the treasures the hobby has given us that I have yet to see and hold. My obvious cover of the week.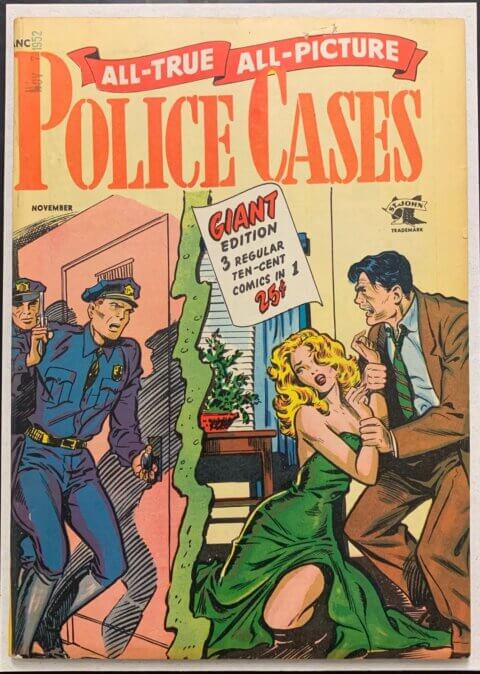 My splash page of the week is not really a splash page but it caught my eye. From Limited Collector's Edition C-34, Christmas with the Super Heroes. Just in time for Christmas 1974, and to get you ready for next year DC added this beautiful two-page spread 1975 Calendar. Note to self: Check the DC Christmas Treasury issues for pulled out calendars! My immediate critique is that you get more heroes than calendar, but they left lots of yellow margin so you can make notes with arrows, circling perhaps all the con dates for 1975!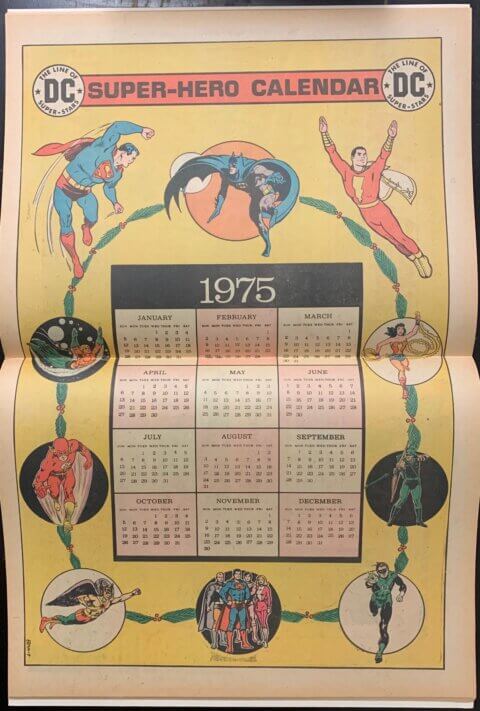 I'm not sure why this ad makes me feel uncomfortable but that's exactly what it does. Perhaps my mind envisions the types of guys that sent away for instructions on how to become a ventriloquist. Pop culture has not been kind in their depiction of ventriloquists over the decades, though the "close the door, its cold – sorry – it's all right" skit seemed harmless enough. I'm more worried about the guys Norm MacDonald tried to parody when he did his ventriloquist act over the phone with Dennis Miller! The ad is extra unsettling because they are using a clown to sell a ventriloquist kit, I'll see myself out, thanks.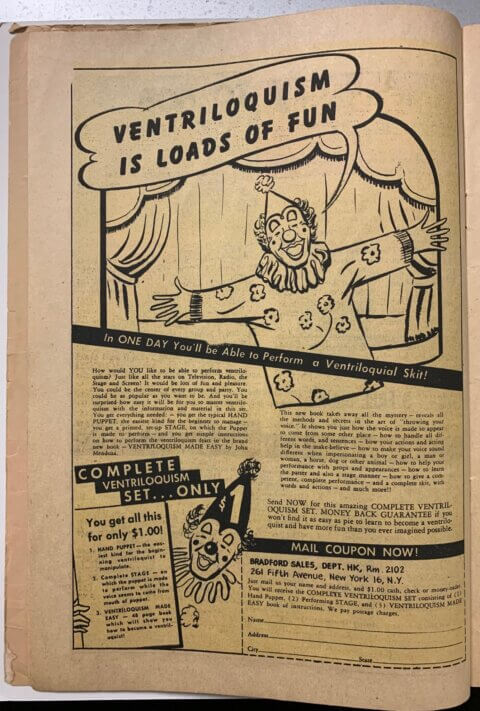 Our weekly icecollectibles eBay auction just wrapped up another week late last night and as always there were some interesting results. The raw copy of X-Men #50 pictured below earned us $332 USD. We had it graded a 7.5, I thought the book performed to market which I find a good thing as it means the market is respecting the grades we're assigning the raw books we list.