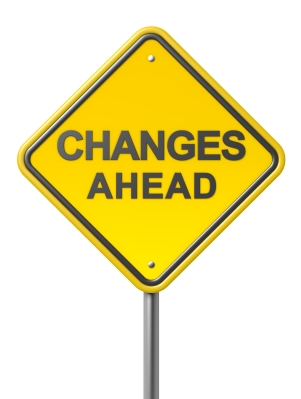 We have so many books down at CGC at the moment, our shipments seem to be queueing up one behind the other with none coming back to us. We have seven monthly shipments down there now and have an eighth ready to go but we are still waiting for the six and seventh to be received into their system as being received, never mind scheduled for grading. Where are those last two boxes we sent down? I can imagine that they are buried deep below the flood of all the other stuff they've been receiving all summer. CGC is way behind.
If you are sending down books in the Economy or Pre-Screen Modern tier it may be 8 to 9 months before you get those books back.
Things didn't used to be this bad, a few years ago a 4-month wait was a long wait, today a 4-month wait is when you know the owner!
So I got to thinking…
The marketplace is always a very vibrant and dynamic place that takes care of its own needs, things change and the marketplace adapts to those changes. So wait times for our graded comics have changed, we are looking at double the time, and this is a relatively new thing as it has crept up on us over the last 18 months.
What is the market doing about this? How is the market adjusting to these very long return times?
These longer wait times certainly deliver more uncertainty, think about a hot book today, you might dare to venture a guess as to how it will be doing in 3 to 4 months but how about in 8 to 9 months?
Are there new splinters of the market opening up to address these grading bottlenecks? Are graded books selling artificially higher because of the bottled-up supply? Are there more high-grade raw books being offered up at higher prices?
I'm going to run an experiment over the next month or two. Every week I will be offering 6 or so eBay auction listings for books that were slated to go down to CGC as 9.8 pre-screens. We're finding some good Copper Age stuff in the warehouse in multiples, when we find books that can get, say, $200 at CGC 9.8 we'll pull the best ones and have them sent down for 9.8 pre-screens. Sometimes we send 5 copies of an issue down, sometimes 15, depending on our luck. I'm going to pull one of these out and offer it up as just that – a book we wanted to send to CGC as a 9.8 pre-screen but we didn't want to wait the 9 months for it to come back. We are not guaranteeing it as a 9.8 but overall our hit rate this year on 9.8 pre-screens has been close to 80%.
Normally if I were to put a nice, crisp, tight 9.2 copy of such a book up at auction I doubt it would get a $9.99 opening bid. It will be interesting to see how the market reacts to a raw book that we think has a shot at 9.8.
The big restraint on prices has always been a lack of faith in the sellers grading, for our experiment we will offer up high-rez scans that speak for themselves and we'll flout our credentials and see what happens.
Speaking of seeing what happens, last night plenty happened on our internationalcollectiblesexchange eBay auctions. A Restored CGC 4.5 copy of Smash Comics #2 sold for a paltry $275.90. Great looking book from 1939, has a nasty bondage/torture cover and even has Bozo the Robot on the cover. I'm a sucker for those comics from the 1930s. Advantage Buyer.