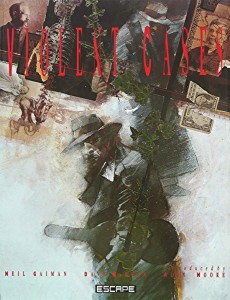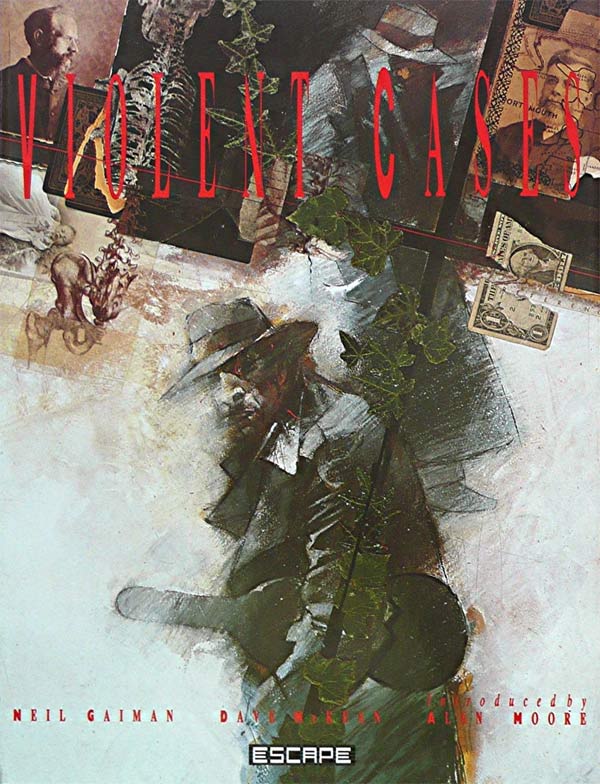 Violent Cases, Escape Comics, 1987
Comic Book Daily's EiC Scott VanderPloeg takes the reins this week and guides the Spotlight through the much too ignored world of original graphic novels. These works are certainly worth considering and I can think of no one more qualified to be our guide than Scott himself. Lets hand it over to Mr. EiC.
Walt
If there's one name that currently stands head and shoulders above the rest in the field of fantasy writing it is Neil Gaiman. Every comic he touches turns to gold.
One artist burned brighter than the rest at Vertigo and DC, crafting masterpieces like Arkham Asylum, Black Orchid and Sandman: Dave McKean.
But in 1987 neither of these creators had done much of anything, yet together they created a fourty-eight page original graphic novel for a small imprint of Titan, Escape Comics.
A black and white tale of perception and violence, it showcased both of these young talents and gave a world a look at what the future held.
Yet somehow this work continues to fly under the radar. After Gaiman and McKean had made a name for themselves a second printing was released in 1992, this time in colour from Tundra Publishing. It's been printed at least four more times, but never reaching a critical mass.
This book also features another first in the introduction by Alan Moore, another rising British star with Watchmen under his belt.
Unfortunately it is a softcover and as such can be difficult to find without bent corners or chipped spine. I wasn't able to locate it in Overstreet, though I don't have a current copy, and finding this first print can be a trial, but it's the only edition to feature this cover.
First original work from Neil Gaiman and Dave McKean
First introduction by Alan Moore
Ridiculously cheap: Gaiman and McKean!