Thun'Da King of the Congo #1 (A-1 #47), Magazine Ent., 1952
Today I've learned of the passing of Frank Frazetta. Even during his lifetime Mr. Frazetta was considered THE giant of 20th Century American fantasy illustration. His god-like status was well deserved. The Conan book covers he produced for Lancer Books in the 1960s single handedly defined a whole genre of art. Most artists would be blessed with producing even a single iconic piece of art in their lifetime yet there is simply not enough room here to list all the awe inspiring pieces of art Mr. Frazetta has created. The Frost Giants and the Egyptian Queen still make my jaw drop every time I see them.
Before Mr. Frazetta turned to commercial oil painting he was a very active comic book artist. His 8 Buck Rogers covers on Famous Funnies #209 to 216 are beyond legendary and these comics command seemingly unjustifiable prices. Consider that the issues just before and just after his cover run guide at $75 – $85 in 9.2 grades then consider that his issues #209-216 guide at $1760.00 for 9.2. I hope this gives you an idea of just how much this man's work was revered.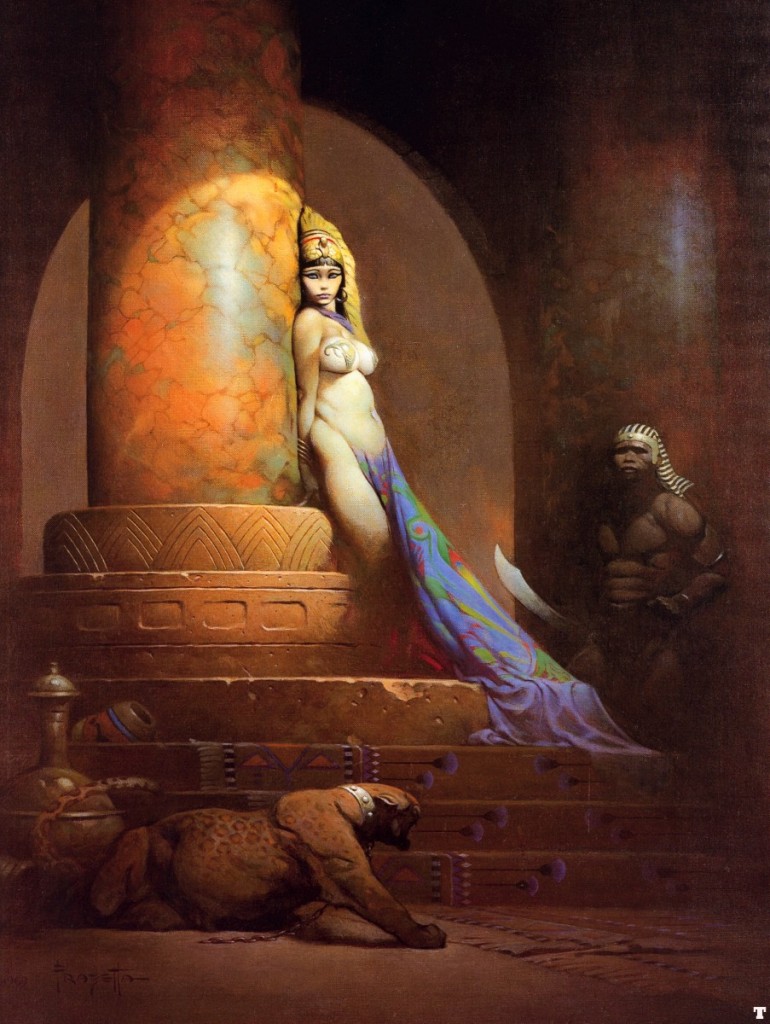 The man is simply a giant! Yet there exists only one comic completely drawn (cover and all the interior art) by Frank Frazetta and that comic is Thun'da #1.
The Overstreet Price Guide shows $945/$1598/$2250 as the splits at the 8.0/9.0/9.2 grades.
Strengths that make this comic book a good long term investment are:
–         Frank Frazetta's only complete comic book credit
–         What, you need more reasons to want this?
Walter Durajlija is an Overstreet Advisor and Shuster Award winner. He owns Big B Comics in Hamilton, Ontario, Canada