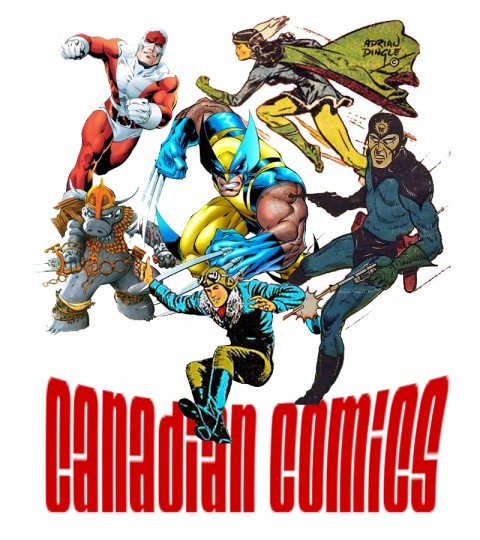 Your friend and mine, Walter Durajlija, the "Big" in  Big B Comics, has initiated a panel discussion of Canadian Comics that will take place at Niagara Falls Comic Con (June 8-9) at the Scotia bank Convention Centre.. The panel itself will take place on the Saturday (June 8) during the lunch hour from noon until 1PM.
A planning meeting for this panel took place at Kevin Boyd's Comic Lounge on College Street and included the members of the panel so far: Walter Durajlija, myself, Kevin Boyd, Hope Nicholson, and Rachel Peabody – all probably well known to you already. We are also trying to secure the presence of Richard Comely, creator of Capt. Canuck as part of the enterprise as well.
From the meeting, it was decided that the panel would provide a quick survey of the history of Canadian comics right from the WECA period to contemporary publications as background and starting point. After this the central question directed at the panel will be: "What is a Canadian comic?" (What allows or qualifies a comic to be called Canadian?) .
We hope to see as many Comic Book Daily readers there as possible, but in lieu of this I would like to solicit any of your responses to this question: "What is a Canadian comic book?" (and the ancillary questions such as:  "Does a comic have to be printed/published in Canada to be called Canadian?" "Do reprints and price variants count as Canadian comics?" "Is Wolverine a Canadian comic book character?" etc.).
Start us off on this discussion and it will make the panel presentation that much better and really help us come up with an answer that has some weight to it.