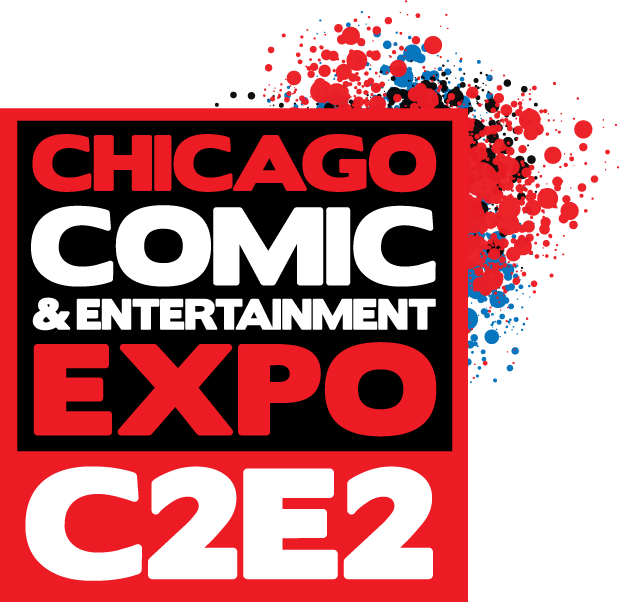 This year was my first time attending The Chicago Comic and Entertainment Expo, or C2E2, and I will say that I was very impressed. While the show is geared towards all manner of geek pop culture, its primary focus is on comic books, with an enormous artist's alley and plenty of dealers selling comics ranging from 5 for $1 gems up to a CGC 7.5 Amazing Fantasy #15.
McCormick Place is the Cadillac of convention centres. It has several buildings and a lot of space (which allowed for a proper amount of space between the aisles). There is a large food court on the lower level of the building which provided a wide variety of food options, many of which were healthy and included things like fruit. Fruit at a convention is rarer than any 10.0 key you can name. This was in addition to the food vendors on the convention floor, one of whom was selling alcohol (which was a first for me). The building also had free wifi.
I was interested to see how traffic flow worked getting into and out of the convention floor. It was smooth and fast and I rarely needed to wait longer than a minute to get back onto the convention floor. Breakout rooms and panels were held outside the convention floor so I had a lot of back and forth to see if capacity would be an issue. No matter which day or what time of day fans were able to get back into the con without any trouble. I do worry what will happen once the convention gets 70,000-80,000 people but the locals told me that there is still plenty of space at McCormick Place (it has 2.6 million square feet, in comparison the Toronto Convention Centre has 600,000).
The panels offered had a wide variety of topics ranging from standard industry announcements, do it yourself creative session, intimate Q&A, how to break into the industry, and kids programming. I was especially impressed at the number of activities for children and the large number of retailer sessions that were available. I also was very happy to see a Press Room. Not every convention has this and it makes it much easier to work.
The vendors were separated primary by what they sold, so if you sold mostly issues or trades you were in once section, mostly toys and t-shirts were in another. I also notice far more artisans at this convention. There were a lot of people selling their own t-shirt designs, or leather corsets, or Harry Potter wands, or hand crafted gaming tables, or masks, or whatever. I was also amazed at the number of bargain trades for $5 or hard covers for $10. This was a great convention to fill up your shelves.
The overall sense from people I talked to was that artists had a great time in artist's alley, the dealers did well, but some of the publishing companies felt that sales were down. This isn't a total negative though, because  for smaller publishers sales is only one metric used to determine con success. Buzz about product is another. Marvel and Dark Horse both had great showings at the convention (DC didn't even have a booth) but Archaia was the undisputed champ. The Tale of Sand publisher had a packed booth every time I went by, with several signings throughout the day. I got an advanced copy of the $1 preview for Cyborg 009 by Marcus To and F. J. Desanto (lots of action check it out) and had some excellent discussions with the editors and creators about their projects. Chicago is their town, and it showed. 
Chicago is a great city with lots to see, great music, and fantastic food. C2E2 should be a must do convention for any fan.