It's time for another update from BIFF SOCKO, TWO-FISTED NEWSHOUND. Biff Socko covers Comic Book News like zits on the A-V Club. Faster than Perry White! Stronger than J. Jonah Jameson! Hotter than Cat Grant. He is…BIFF SOCKO!
DATELINE: COMIC BOOK SHOPS – Saturday May 4th is FREE COMIC BOOK DAY in comic shops across North America. Retailers have embraced the promotion over the last decade, not only handing out free comics, but incorporating visits from comic book creators, games, giveaways and other events. FREE COMIC BOOK DAY has been an unqualified success since promoters wisely changed the name from "HEY KID, THIS AIN'T NO LIBRARY" DAY.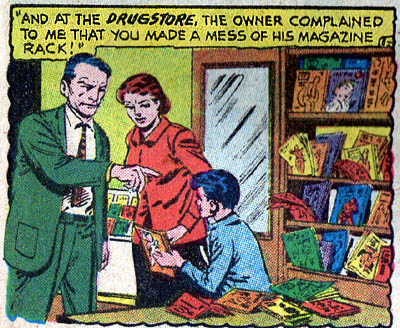 Of course, there's a dark side to every story. Law enforcement agencies are urging retailers to be on the look-out for people taking advantage of the freebies, including Kids using clever disguises to try and come back in to score extra giveaways.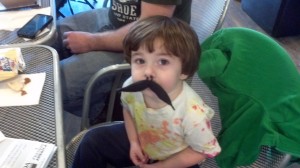 DATELINE: ATLANTIS-  The latest issue of AQUAMAN features the reintroduction of Topo, the octopus. The fun-loving eight-armed side-kick to the King of the Seven Seas, originally premiered in the Aquaman stories in ADVENTURE COMICS in 1956.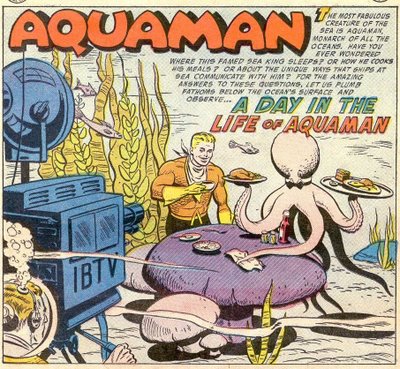 The updated version by GEOFF JOHNS and PAUL PELLETIER is not quite as cuddly.
Although THAT is still not as terrifying as the original version of Topo that appeared on the Ed Sullivan Show.
DATELINE: HOLLYWOOD- It looks like it is confirmed:  Wanda and Pietro –better known as SCARLET WITCH and  QUICKSILVER– will be in the AVENGERS 2 movie. Wanda's inclusion is a direct response to Director JOSS WHEDON'S desire to involve more females in the super-group. Quicksilver's involvement is address the need…the need for speed…and to give KEVIN BACON something to do outside of "The Following".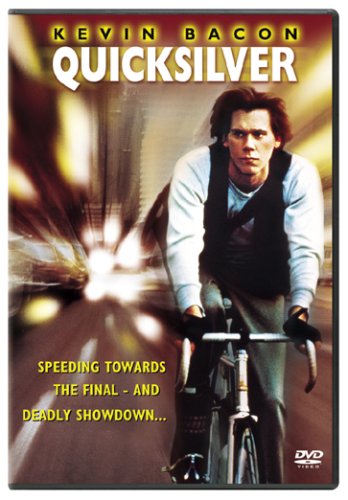 STAY INFORMED, DISCERNING READERS! STAY ALERT, INVOLVED CITIZENS! STAY STRONG, BEANTOWN! FOLLOW BIFF SOCKO ON TWITTER @bsocko