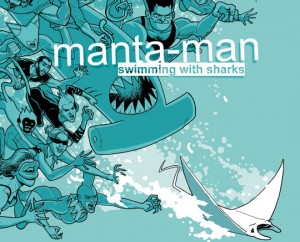 Chad Sell himself admits he's not 100% sure what Manta Man is.
It's a crazy, rambling tale of love, sex, naked ladies, and monkeys. […] It's not exactly a superhero comic, and it's only a little gay. Imagine something between Love & Rockets and Scott Pilgrim. I'm still figuring it out, myself.
What it is, as far as I'm concerned, is weird, fun, offbeat and really well done.
I bought the first collected volume of Manta Man, Swimming with Sharks (pictured above) on impulse when I saw it at TCAF. I didn't know the webcomic, and I just read the back cover copy and flipped very briefly to see the format and art. I was intrigued. It's a strip comic, but the sort that flows one into the next, forming semi arcs.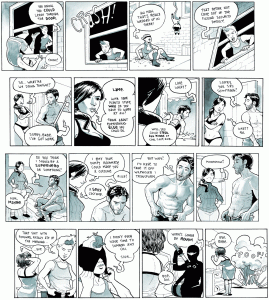 Manta Man is kinda like a mature version of the Tick. While it does sorta involve superheroes, Ninjas and such, it's far more a twisted sitcom of some very queer people. In many senses of the word. Out titular hero isn't really much of one. His girlfriend Ana wear's the pants in their relationship, at least, when she's not dropping them. His room-mate is a lesbian ninja. The other just likes flannel.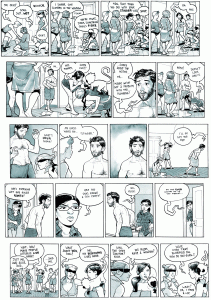 Now eventually he does don the skin-tight suit. Annnnd it's kinda goofy. And really, he's more likely to get drunk and punch sharks than truly fighting crime.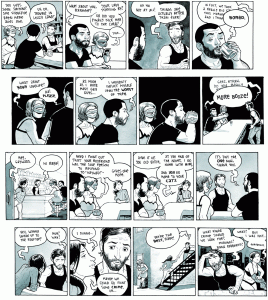 The art is great. Good linework, pacing and characterization. It's coloured in a monochromatic blue ink wash giving depth without going all full colour.

Chad's about to start a new phase of Manta Man, Manta Dad after taking time off to do comics and illustrations for Ru Paul's Drag Race. Yes. That.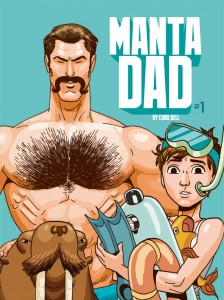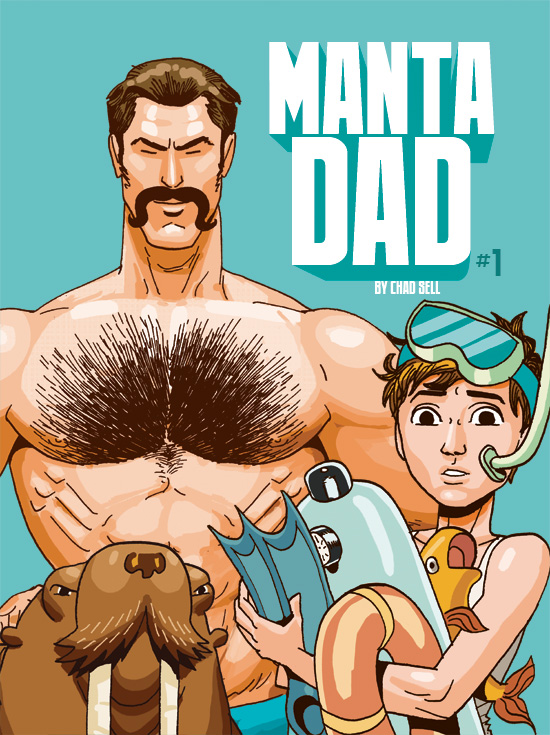 It's a weird wild ride, but if you are looking for something a little offbeat and slightly sexy with a hint of the sea, give Manta Man a try.