It's time for another update from BIFF SOCKO, TWO-FISTED NEWSHOUND. Biff Socko covers Comic Book News like zits on the A-V Club. Faster than Perry White! Stronger than J. Jonah Jameson! Hotter than Cat Grant. He is…BIFF SOCKO!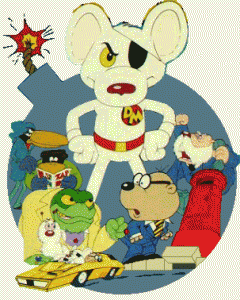 DEADLINE: Cartoon-i-verse-   When the BBC remakes DANGER MOUSE for release in 2015, many characters will undergo major changes, including gender-swaps. The BBC is set to air 52 new episodes in 2015 and, according to controller Cheryl Taylor, "characters that might have been male in the past will now be female". It remains unknown which characters might be undergoing gender changes, but this reporter has culled his sources for some insider info–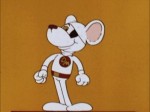 –Like every other bald, eye-patched character in culture today, DANGER MOUSE will be presented in a very Samuel L. Jackson way…In the hopes of actually luring SLJ away from credit card ads to voice the action hero.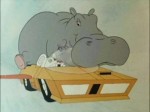 –AGENT 57 will undergo a gender change, although she will use her shape shifting abilities as a way of "getting a little work done", so she can tell people she's actually only Agent 29.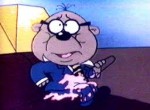 –PENFOLD will NOT undergo a gender change. Penfold is timid, cowardly, prone to fall apart in dangerous situations, and with poor fashion sense. There's no way they would put those attributes on a WOMAN!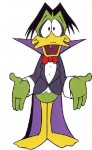 –COUNT DUCKULA actually spun off from the original DANGER MOUSE. The major change will be the removal of the Count's signature lisp. Officials say the lips is part of a negative stereotype, although one has to suspect the Cease-and-Desist letter from DAFFY DUCK's attorneys might have had something to do with it as well.

–And the character of FANGBONER, will be done away with altogether, because modern day censors, are paying much more attention than their counterparts in the early 1980s.
DATELINE: Starling City- ARROW is becoming quite the breeding ground for DC's men in tights. Former Superman, former Dylan Dog, former Todd Ingram BRANDON ROUTH will show up on ARROW as scientist Ray Palmer, aka THE ATOM. Routh's character arc will be 14 episodes, with the Palmer character becoming the new boss at QUEEN CONSOLIDATED. He is also seen as a possible love interest for FELICITY, a spot held this past season by Barry Allen, THE FLASH. It's no secret that FELICITY's sexual frustrations are a hot button subject on the internet, but it seems replacing a guy who always finishes very quickly, with a guy whose claim to fame is that he gets really REALLY small is a bit counter-productive.
DATELINE: Hospital of Secrets-  Posts on Facebook have revealed that   BERNIE WRIGHTSON has been hospitalized following a series of small strokes. The FB posts say  Wrightson is currently undergoing tests, and his cognition is good. Wrightson co-created DC Comics' Swamp Thing with LEN WEIN in 1971, and has worked on a ton of projects throughout his career, including "Batman," "Detective Comics," "House of Mystery," "Punisher: Purgatory" and many more. Here's hoping Bernie has a quick recovery and uses this episode for new stories of "GLADYS- THE NURSE WITH THE BEDPAN HANDS!"  GET BETTER, BERNIE!! AND HANG IN THEIR LIZ!!
STAY INFORMED, DISCERNING READERS! STAY ALERT, INVOLVED CITIZENS! STAY CLASSY, ANIMATED LONDON! FOLLOW BIFF SOCKO ON TWITTER @bsocko