If you love Transformers, I don't have to tell you that there is a convention in Canada for everything Transformers.  But if you are excited for all the Transformer action from the latest blockbuster (Transformers: Age of Extinction) and want to get some more "Cybertron-Fun" on, you need to be at TF Con this weekend.
TF Con is the "world's largest fan-run Transformers convention", and it is being held July 11 to July 13 at the Delta Meadowvale in Mississauga.
TF Con is an amazing event featuring a large array of vendors selling Transformers action figures (and other varied Transformer goodies) from the vintage era of the 80's, to the latest releases today.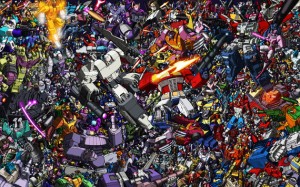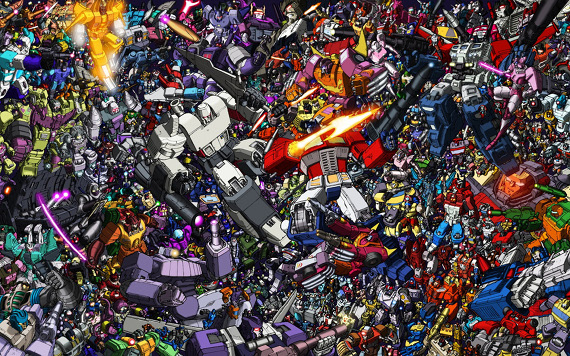 In addition to the vendors, there are also special Transformers themed guests.  They include:
Greg Berger – voice of Grimlock from the original animated series
Garry Chalk – voice of Optimus Primal from Beast Wars, and Optimus Prime
Neil Kaplan – voice of Optimus Prime from Transformers Robots in Diguise animated series
Susan Blu – voice of Arcee from the original series (who cannot be at the convention due to an accident, but will address the crowd via a Skype panel)
Aaron Archer – Illustrator
Sarah Stone – Artist
Andrew Griffith – Artist
Alex Milne – Artist
Matt Moylan – formerly of Dreamwave Productions
Dan Khanna – Artist
For a complete list of guests, click here.
In conjunction with the vendors floors and other attractions, there will be many panels and events during all three days of the TF Con.  Some of the panels include "Voice Acting 101" with the featured voice actors, "Collecting on a Budget", and "Live Script Readings".
Click here, for the complete schedule of events.
But TF Con isn't just about Transformers!

If you are interested in action figures and collectibles other than Transformers you are in luck.  Sunday July 13th will be the Collectible Toy Expo (held in conjunction with TF Con).  There you will be able to find all sorts of action figure goodness.  He-Man, G.I. Joe, WWE, Marvel, DC, and Teenage Mutant Ninja Turtles are only a small sampling of some of the toys that will be available at the Toy Expo.
There are always great deals to be had at Collectible Toy Expo, and with the amount of new toys being released this summer, this is the perfect opportunity to grab the latest and greatest from your favourite toy lines.
For complete ticket information and hours of operation, please click here.