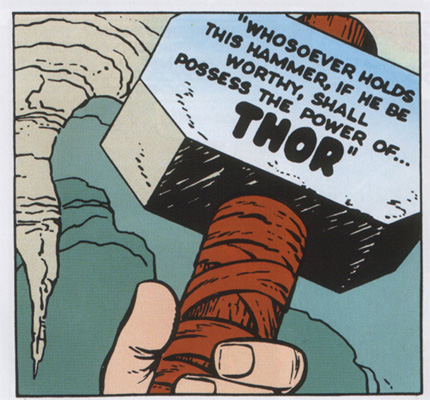 All good things must come to an end, and so too must this column. For almost five years I have had the privilege of using this space to discuss many aspects of an industry that I love, but now it is time to close the door on this chapter and move on to different things.
When I first approach Walt back in 2010 about writing for Comic Book Daily I suggested that I would simply do a couple of reviews. "Reviews? No one cares about reviews! People want opinions!" Walt loves it when people take a stance in a debate. And so I was offered a little place on the internet where I could talk about anything I wanted. As long as I had a strong opinion.
Having this column taught me a lot about my writing, and when I first started my opinions or debating style had more to do with gut instinct than with a cogent argument backed up by facts. I don't necessarily think that my opinions were wrong, just that I would back them up a bit better now. But it was always a fun ride getting to give my point of view on the rise of digital sales, the state of retail stores, the crazy decisions that the industry makes, and my encounters with the colourful creative types that make up the wacky world of comics.
Recently I've been able to dip my toe into the pool of publishing ebooks on Amazon, and pretty soon I will have put five volumes of my articles up for the reading public. That to me seemed like a great place to end this adventure. However, none of this would have been possible without a lot of help from a lot of friends and colleagues. Walt and Scott have been supportive from day one and have given me a very free hand to speak my mind. I'd also like to thank Ed Campbell, Pete DeCourcy, Marc Sims, Chris Owen, and Shekky Feldstein for their continued feedback and article ideas. Finally, I'd like to thank everyone at the RAID Studios for their support. I wouldn't be writing this without all of you.
But what is next? Well, Comic Book Daily can't get rid of me that easily so I'll be taking on two new projects in 2015. The first one is a secret something-something that Scott and I have been talking about for a while. We are just figuring out the logistics of it all but we'll share more soon.
The second column idea was Walt's (he is a great idea man) and will be a fun way for me to leverage all the Spidey stories that I've read to discuss some neat things with the big collecting community of CBD readers. The first column goes live on January 8th so be sure to keep your eye out for it.
Lastly, and most importantly though, I'd like to thank you, the reader. I want to thank you for your emails, your feedback, for coming up to me at conventions, for your angry rants, and for any undeserving praise I received. Whosoever Holds This Hammer will always be thought of fondly, and that is in no small part thanks to you.
I hope that you and yours have a great holiday season however you celebrate, and I'm looking forward to seeing you all again in 2015!