Every week CBD's Editor in Chief Pete DeCourcy asks the question and the crew (and special guests) give their answers, we'll be doing this for 52 weeks. Tip of the hat goes to the gang at Scans_Daily for the inspiration.
This Week's Q: Who is the one relatively new Writer or Artist that you plan on following their career very closely?
Ed Campbell (Blogger – Trust Me I Know What I'm Doing)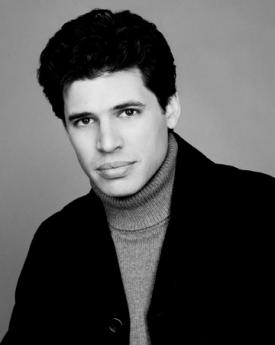 The "relatively" new artist I will follow closely is Max Brooks. His work on G.I. Joe Hearts and Minds was amazing. I know several people who have read the collected edition of Hearts and Minds and thought it was great and they are not G.I. Joe fans. Max took characters that I have been following for 29 years, made small changes to the characters to create greater depth to the character that had not been shown previously. He is editing and writing a short story for the Tales From The Cobra Wars book that is coming out that will feature several writers with short stories. I have been eagerly waiting for this book since it was announced.
Max Brooks has had success with World War Z, The Zombie Survival Guide, as a writer on SNL and also Mel Brooks' is his father. Since he is new to the comic book business, I will be interested to see what genre he will try next in that business.
Chris Howard (From Egesta Comics, one of the masterminds behind the fan favourite webcomic series Dressed For Success)
I feel like a broken record. For me, the same names keep coming up, Scott Chantler, Faith Erin Hicks and Caanan Grall. 3 creators I became very excited about in 2010. None of them completely new, but still emerging. Scott's managed to get a LOT of coverage with Two Generals, and Faith's making waves as well.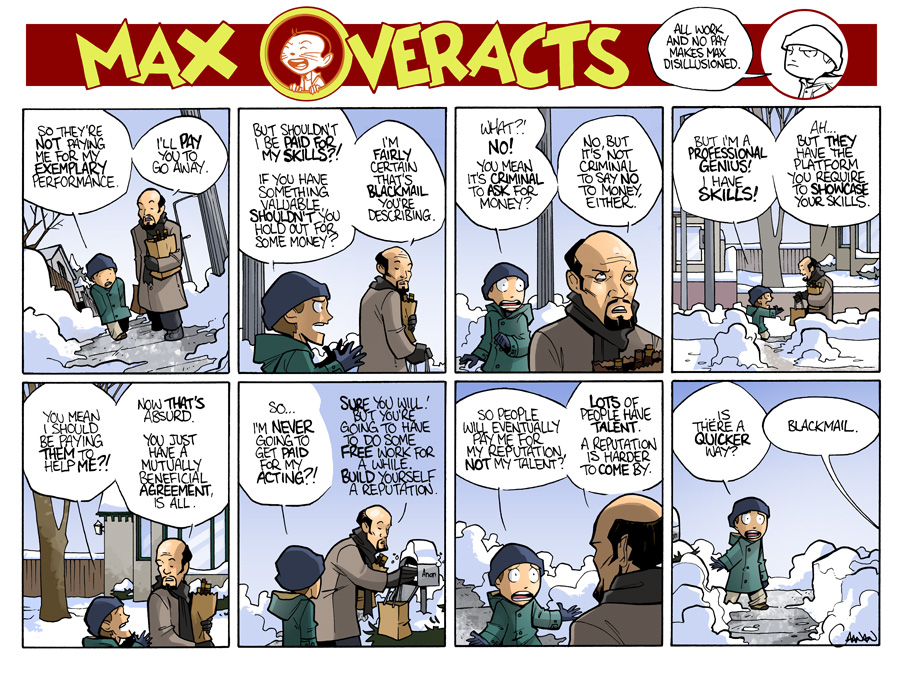 So I'm going with Caanan, whose occasionalcomics.com fills in the empty Watterson hole without being derivative. And check out his submissions to CBR's Drawing the Line as well as Celadore from the defunct Zuda.
Anthony Falcone (Writer of Whosoever Holds This Hammer)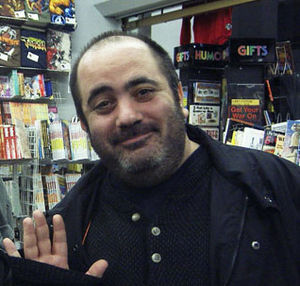 My answer is Dan Slott. Even though he has been around for quite a while, I was not an avid reader of Ren and Stimpy or the Batman Adventures. However, his current run on Spidey is turning out to be one of the best ever. For those in doubt, please check out issue 655 for a jaw dropping piece of comic book creativity.
Thus whenever Slott moves on from Spidey as we know he must (even Peter David left the Hulk eventually), I will pick up his next major work. Even if it is Booster Gold.
Chris Owen (Professor of Comic Books History at Hamilton's Mohawk College and host of The Comic Culture Radio Show.)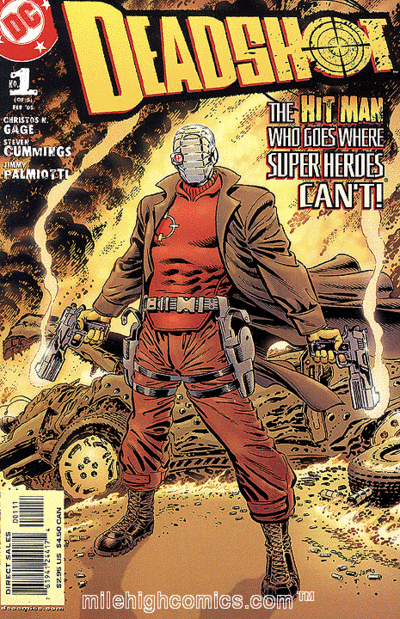 I would have said Dan Slott too. I loved his work on Arkham Asylum: Living Hell and Great Lakes Avengers and thought he was great with fresh ideas and concepts. I am going to say Christos Gage. Again, another writer who has been around for few years, but really hasn't hit it big. However he is a solid writer who seems to be able to write a wide variety of characters. His Deadshot mini series years ago was a good example of what he can do when he has few constraints and doesn't have to tie in ideas with other writers.
Scott VanderPloeg (writer of CBD's Bound Together column; his ramblings can be found blogged at  eBabble. )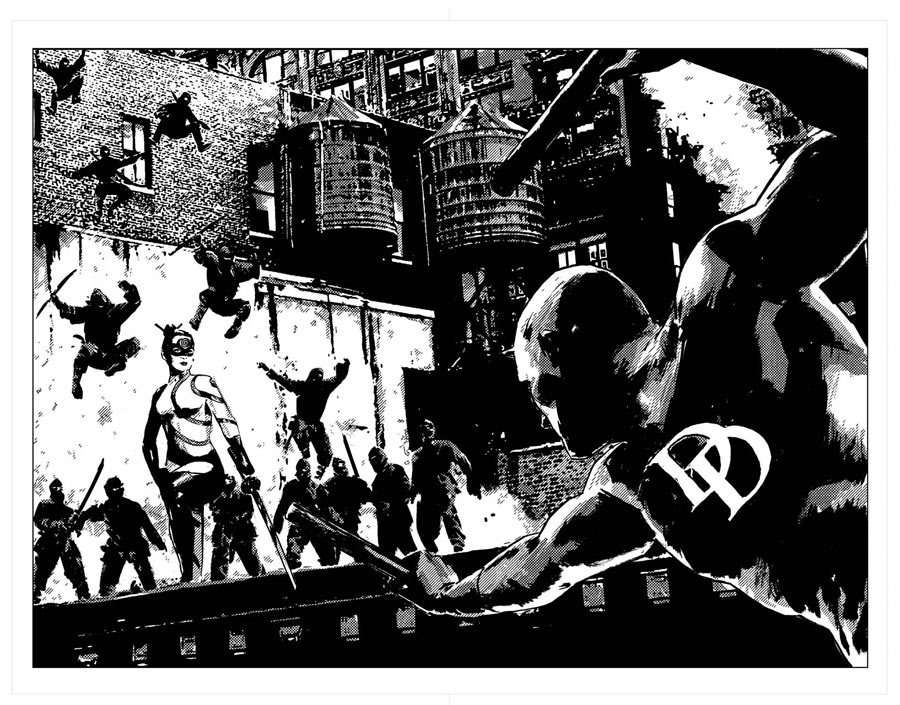 David Aja. For me he came out of nowhere and did a stunning job on Immortal Iron Fist. His covers for 5 Ronin are outstanding. My only complaint is he doesn't sell any of his original artwork and being a Spain native doesn't make it to North American shows. I need more Aja.
Kevin Boyd (Director of the illustrious Joe Shuster Awards Committee)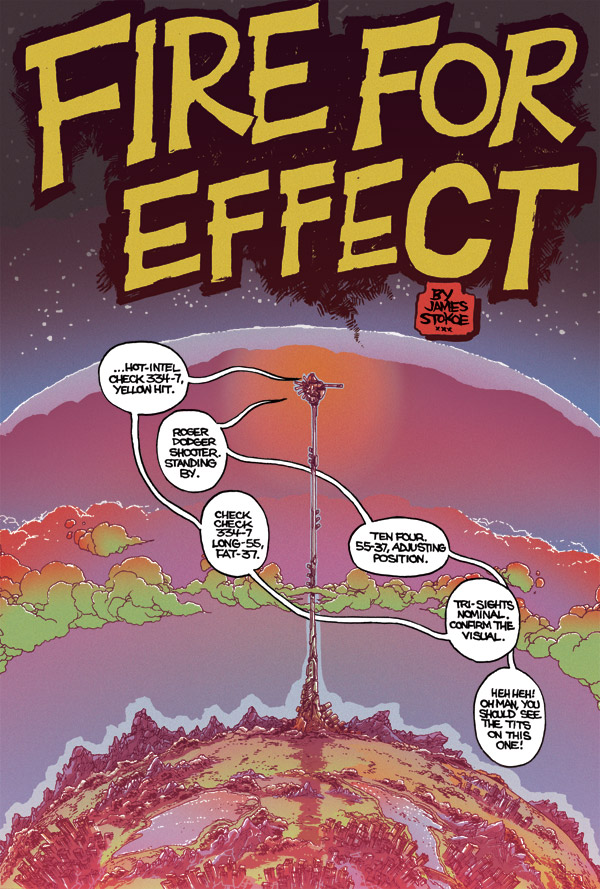 I have to follow a lot of young Canadian creators very closely for both the cons and the awards and have no plans to change as it's amazing to watch a creator like Jeff Lemire, Francis Manapul or Scott Chantler become international sensations!  So picking one creator whose work I recently encountered whose work I will follow very closely is difficult, but I must say I'm extremely impressed with the works of five (not one, sorry Pete!)  creators whose work got on my radar this winter and will not be off it any time soon: Mike Del Mundo, who has been doing some incredible covers for Marvel Comics, James Stokoe whose Orc Stain comic is just plain weird but in a fun way, Steve Wolfhard http://www.catrackham.com/ and his Cat Rackham comics are a personal favourite and can't wait to get the printed comic from Koyama Press at TCAF this spring, Connor Willumsen http://www.connorwillumsen.com/ has been doing some amazing webcomics that maximize the delivery system to their full potential rather than just throwing up static panel images and he's been doing some cool covers for Boom! BUT if there's just one person I would like to draw particular attention to I think it is the unbelievably talented Emily Carroll who is doing some amazing comics and illustrations online at http://emcarroll.blogspot.com/