The saying goes, you can't judge a book by its cover. That may be true but in comics, it's usually a good starting point.
Usually in this column, I tend to look at the writing of comics more than the art.  Probably because I'm a writer myself and understand that more than drawing as I can't draw stick figures well. So today, I thought I'd look at the first piece of art we see when we search the comic racks. The cover.
Specifically, my favorite covers. These are in no particular order other than the order of awesome.
Captain America #332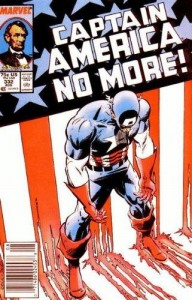 Probably my favorite Cap cover of all time, we don't really know what Steve Rogers is up to but you're pretty sure he's unhappy about it.  One of Mike Zeck's best with Klaus Janson on inks. When I did the Cap round table at Fan Expo, Bob McLeod (who inked Zeck numerous times) mentioned that it was one of his favorite Cap images.
The Dark Knight Returns #1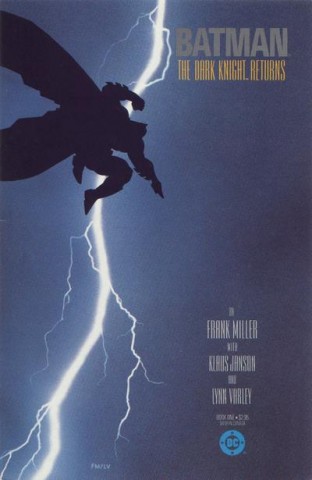 If ever there was a cover that caught my attention right off the bat, it's this one. Simple but it draws you in very easily. You know it's Batman, you know he's going to kick ass, you know you want to read it. This cover has been homaged, ripped off and parodied so often you sometimes forget how great the original is.
The Rocketeer
I'm not sure which edition this is originally from (my copy of the recent hc is currently boxed up awaiting moving day) but I just love the pulpy-ness of it.
Wolverine/Havok Meltdown #1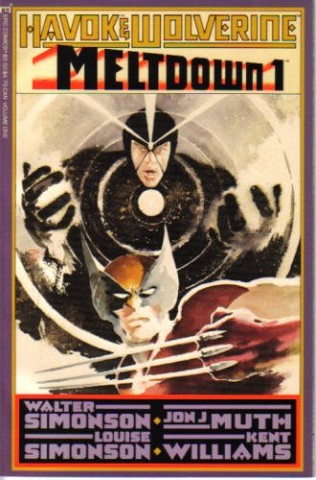 Something about this cover always spoke to me.  I still love the old Havok costume (despite how silly it is) and I've always felt that this art style served it really well.
The Mighty Thor #337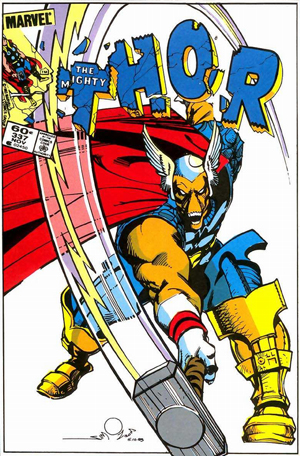 One of the best introductions of a character via the cover. Walt Simonson did a stand up job with this simple yet great cover.  I love how the breaking of the logo also affects the issue box in the corner. I know it's not the first comic to use this effect but I do love it so.
Superman #75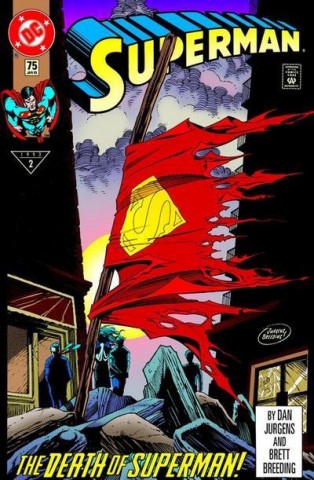 A lot of people will point to the bleeding Superman logo when it comes to Superman's death but Dan Jurgens and Brett Breeding's cover to Superman #75 still stands out as one of the most memorable images in comic book history.
Your turn. What are some of your favorite covers?