It's the holiday season again and a lot of you out there have little or big nerds to buy for. It can be daunting, especially if you're not someone who is into comics. But here I am with not only a gift guide but advice on how to figure out what to get that special geek.
Shopping
If you are planning on shopping for someone and you aren't really sure on what to get them or what they have, your best bet is to go to the place they shop at. Smart stores are friendly and easy going with new customers. Money is money, whether it be a regular customer or that customer's friend. Best bet is to ask a regular staffer, identify who you are shopping for (hopefully the staff know who you're talking about) and then get suggestions from them.
Brent's Guide On What's Good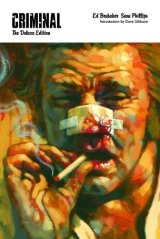 There is so much good stuff out right now, it's a bit hard to choose a few items to throw under the tree or whatever so for the sake of simplicity I'll point out a few graphic novels and trades and DVDs that are worth picking up for almost any comic fan.
The Criminal deluxe hardcover is great for anyone who likes crime comics. I'm a big fan of Dark Horse's omnibus series of trades. From Terminator to Buffy, there's a lot of different genres and one book usually has a ton of material for a very reasonable price. If you're buying for someone superhero oriented, Grant Morrison's run on Batman is your best bet. Start with Batman and Son. For all of the above, Scott Pilgrim. Buy one volume or be awesome and buy them all, if the person doesn't have them, they will want them. I should also point out a lot of comic book writers also write prose. If you have someone who like Warren Ellis or has a rather interesting sense of humor, Crooked Little Vein is a must read and a must buy for that person.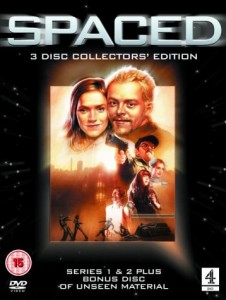 Now a lot of comic fans tend to really like movies or at the very least comic book based movies. Iron Man 2 is a natural one to look at but if you're looking to dig a little bit I really suggest finding the complete series of Spaced. It was a British tv show starring Simon Pegg (from Shaun of the Dead, Hot Fuzz, Star Trek) and directed by Edgar Wright (Shaun of the Dead, Hot Fuzz, Scott Pilgrim). It's a bit of a quirky show, I hesitate to use the word sitcom but there's also plenty of nerdy humor in it for everyone. I also recommend Under the Hood, the animated Batman DVD. Spring for the two disc set with the Hex short, it's worth it. Speaking of which, if you want to spend a couple of buck the complete Batman Beyond is now out and I drool at it a lot.
For the Guy Who Has Everything
But what about that guy that has everything? It can be hard to buy for comic collectors because we buy regularly and we buy often and even the best store clerk won't know everything that's on his customer's shelf. In the interest in helping out, I'm a guy that "has everything" so below are some of the things I'd want from my comic shop that people might not think of. Feel free to crib this list when you go shopping; maybe it might help.
Pluto manga vol 1
Kirby: King of Comics by Mark Evanier
Smoke and Mirrors by Neil Gaiman
Batman: Whatever Happened To The Caped Crusader
Elektra Omnibus
Good luck and good hunting.