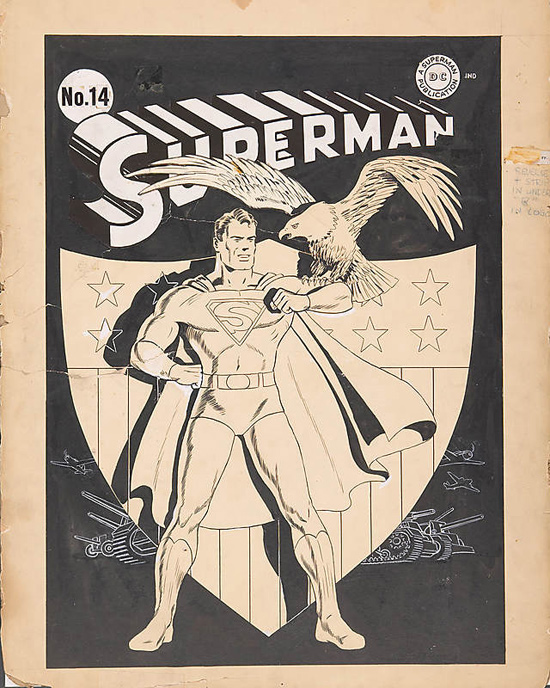 Above you see Fred Ray's patriotic 1942 cover to Superman #14 Arguably one of those crazy iconic covers that's been homaged and or just straight up ripped off by a generation of comic artists.
The cover was from the collection of Jerry Robinson, the creator of The Joker (among many others) who is currently auctioning off his collection of original art. Unfortunately the highest bid for Supes #14 was $402,111 (US) but that wasn't enough to top an auction house's reserve price.
Also at auction, and also failing to meet its reserve price, was the original to Detective Comics #69, drawn by Robinson himself, for which bidding hit $213,000.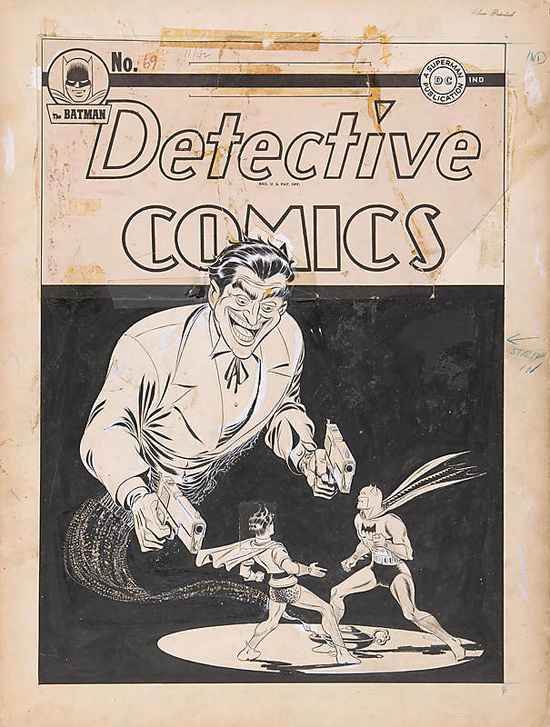 The Superman cover would have set a new world record for a piece of original comic-book art if the reserve at Comic Connect had been met. Because it failed to sell, the current record holder remains the cover to Weird Science-Fantasy #29 by Frank Frazetta, which sold for $380,000 in June.
Which makes us wonder—what WAS the reserve for that Superman cover? A kidney? A million clams? Just what does a guy like Jerry Robinson want?