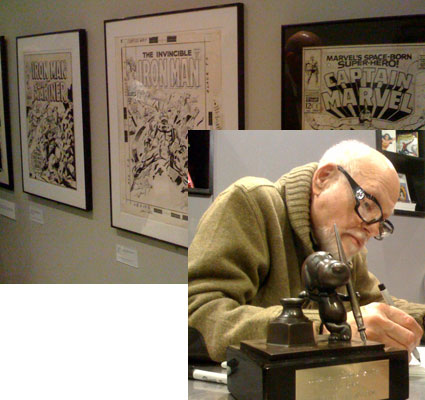 The other day I'm headed home from the day job and I have local classic rock station, Q107 on in my car and they play the new single from Robbie Robertson. I'm a big fan of Robertson's, both of The Band and his solo stuff and honestly the new song "He Don't Live Here No More" is pretty awesome; reminiscent of his older material but definitely new and different.
How does this relate to comics? Hold on, I'm getting to that.
After the song was over, announcer Kim Mitchell (for those of you who live outside of Ontario, yes, that Kim Mitchell, the "Patio Lanterns" guy.. for those of you outside of Canada…you probably have no idea who I'm talking about) came on and mentioned that there's a maturity to guys like Robbie Robertson's work where a lot of it comes from living life and just reaching a certain age. In Robertson's case, he turns 68 this year.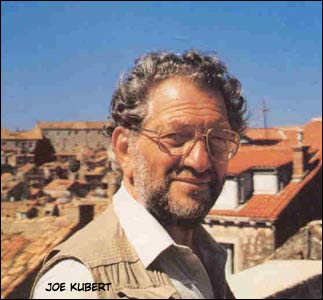 Mitchell had a pretty good point though. There are numerous people who do their best work well on into their years due to experience and practice. That being said, it got me thinking about the world of comics and how there aren't a huge amount of guys from earlier then 1980 left in the business, let alone still contributing to comics in general.
Gene Colan is one of the first people who came to mind. While his out put these days isn't huge, his pencil is still as sharp as ever. One look at his pages from Captain America 601 and you can see the years of experience still at work. Neal Adams is another. I'm not really sure I like the story in Batman The Odyssey but the art is sharp and crisp. I remember a little while ago, Adams had a barbarian sketch book on his website. The barbarian looked an awful lot like Conan. Man what I wouldn't give to see Dark Horse get Neal to draw an issue of Conan. If possible, in black and white please.
Joe Kubert has been somewhat quietly producing some of the best work of his career the last two decades with books like Fax from Sarajevo, Yossel and Jew Gangster. His last runs at Sgt Rock haven't been too shabby either.
It also makes me wonder what could have been. There are a number of creators who are still very much alive but are no longer involved in comics for various reasons. Jim Steranko for instance. He hasn't really done any comic work since 1981. I wonder what a full 21 page comic from Steranko now would look like…or what it would be about.
Of course there is one giant name that needs to be mentioned.
Steve Ditko.
Many people forget that Ditko is still very much alive and well in New York somewhere. He was the man who co-created Spider-Man and along side Kirby, was probably one of the most influential artists of his day and while he has done small work in the years since 1998 (the year his mainstream work seemed to finish) and collections of essays, I would really like to see one more long form work from the man. It could be a personal story, a super hero story, doesn't matter. Just to see what Ditko could do with a full comic book story again just makes the mind race.