So, I was puttering around the internets when I came across the following T-shirts and I felt that I had to share them all with you.
First up, and rated high on the Meter of Squee!, is:

The Planet Lunch (also known as the I Galactus Planets) tee is available at the Diesel Sweetie Store.
With talk of the insanely popular (and incredibly addictive) Rovio game Angry Birds crossing over into  film, comic books, TV, and a whole whack of merchandise, I bring you Angry Birds Buffet: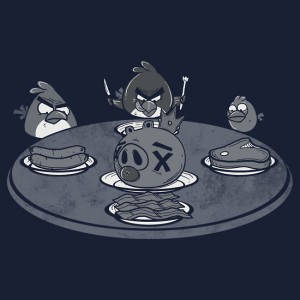 I should probably note (to allay fears that I have a conflict of interest in these matters), that I have an order pending.
Anyone who knows me knows that I love Marvel, Dr. Doom, and the Tokidoki characters of Bastardino, Polpettina, and the Cactus Pups. I guess you can kind of figure where this is going: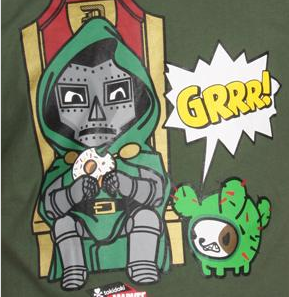 Yeppers, that's the Men's Tokidoki for Marvel Dr. Doom tee (he's getting grrr-ed at by Bastardino).
I love the T-shirts at Classic Jinx, especially this one called Rocks and Minerals: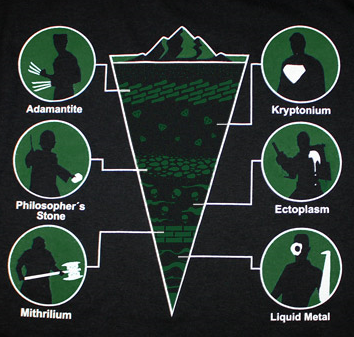 The next few aren't comic-related, but they're still kind of awesome:
My Marxist Feminist Dialectic Brings all the Boys to the Yard: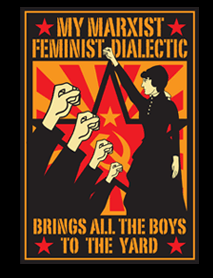 (Great. Now I have Kelis stuck in my head. Thanks for nothing T-Shirt Hell.)
I always was a sucker for Pac Man: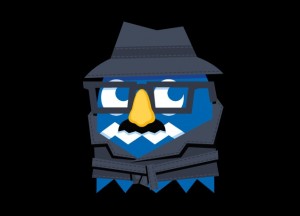 While I could have chosen the Batman and Robin shirt from Snorg Tees, I thought that this one better suited my personality: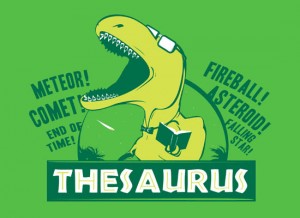 Shelley Smarz is a comic book scholar and research analyst. She regrets not having a job where she can wear these awesome t-shirts. Running on a sleep deficit, she's also currently learning the meaning of work-life balance. Perhaps one day she'll master the concept.