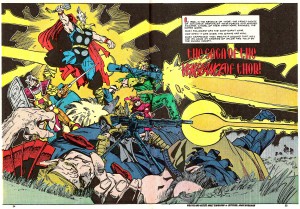 Spoiler TV has gotten their hands on a new casting call for the Thor movie, and this one is a touch baffling. Here's what the Kenneth Branaugh are looking for:
[WARRIORS] A fearless warrior race, where size, strength and ferocity define a member's rank in both the social and military hierarchy. Warriors born in this society face the harshest ecological conditions imaginable and thrive in environments where lesser creatures, including humans, quickly perishes. Theirs is a world created to cull weakness from the universe to ensure their supreme sovereignty spreads across the stars. MUST BE 6'2 OR TALLER sptv050769, NO BODYBUILDER TYPES. SAG ROLE BUT NO LINES. MUST BE COMFORTABLE WEARING PROSTHETICS.
the fact that the casting call mentions the Warriors spread 'across the stars' has led Cinematical's Elisabeth Rappe to ponder whether they might be the Skrull. Which would be a good guess as it really seems like the Skrulls are probably going to be the villains in the upcoming Avengers film. (Though, to be honest I'm still holding out hope that the Red Skull is going to make an appearance.)
So what do I really suspect this will be?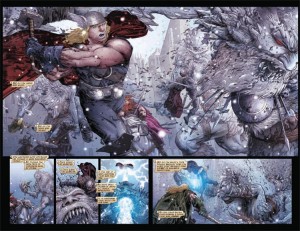 FROST GIANTS.
Use some CGI and a little fancy Camera work and we could have some full on Frost Giant battles! I'm more excited for Thor than any of the other Marvel films because this one has the greatest chance of being a beautiful mess of a film. But so far everything that I've read thus far has given me great faith in this project.