The Canadian G.I. Joe Convention (CanJoeCon) is just one week away, and this year is looking like it's shaping up to be a great year for the CanJoeCon.
This year's special guests include Robert Atkins (comic book artist), Valentine DeLandro (comic book artist), Mark Bellomo (author), James Kavanaugh Jr. (author), Rhys Yorke (artist) and Hasbro Canada will be in attendance to name a few.
Like all CanJoeCon's the team works very hard creating an exclusive toy set, that is only available at the show.  Check out the CanJoeCon website for more details about the exclusive toys this year.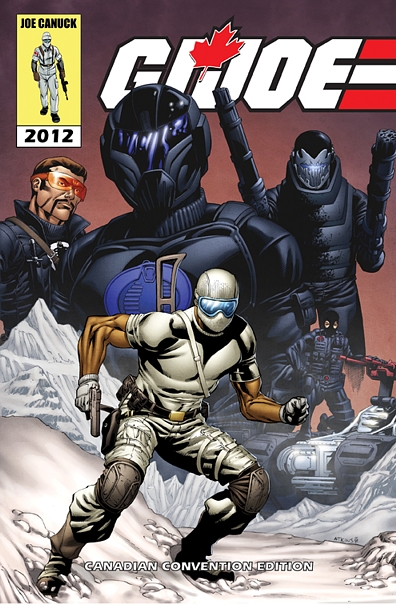 The one exclusive that is generating a lot of buzz is this year's CanJoeCon exclusive comic.  The story was written by Ryan Costello Jr., with art by Jason Loo.  The cover was drawn by Robert Atkins.  There are only 500 copies of the comic published for this years show.  In addition there will be 50 11″x17″ limited prints available that have been signed and numbered by Robert Atkins.
Canadian G.I. Joe Con is August 11th at Sheraton Toronto Airport Hotel, 801 Dixon Rd.  Doors open to the general public at 9am.
I will be there for sure!
Yo Joe!