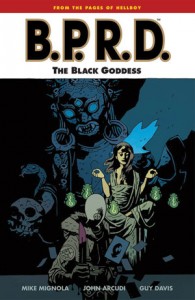 Some exciting stuff for you Guy Davis fans out there. Guy will be holding a workshop in conjunction with Art Originals and the Toronto Cartoonist Workshop entitled" Constructive Storytelling: The 180 Minute Masterclass with Guy Davis" which will be a three hour workshop that takes place on February 27th from 1pm to 4pm, cost is $105.  Following the workshop which takes place at the Gladstone Hotel in Toronto, there will be an artshow exhibit featuring Guy's work from a variety of projects such as Sandman Mystery Theatre, BPRD and The Marquis. The day after that, Guy will be in attendance at the Hobbystar Fan Appreciation Event which is a one day comic con at the Metro Toronto Convention Centre from 11am to 5pm.
The workshop itself seems to be described as:
The workshop will begin with a digital presentation illuminating the scope of Davis' career and the steps he goes through to bring the written word to life.  Starting with the thumbnail process, Guy will show students how he directs the eye through each panel. Concepts such as staging, spotting blacks, shape design and visual flow will be discussed.  Students will have the opportunity to interpret and roughly lay out a page of script with sample character designs and reference provided.  Guy will then critique each student effort in an attempt to illustrate the multitude of possibilities for page construction.
Throughout the lecture component the instructor will demonstrate by drawing directly in front of the class.  By the end of the workshop students should have a strong grasp of how to interpret a page of script for maximum visual impact. Character design and research will also be touched upon.
ComicBookDaily will be in attendance for the artshow and will be taking pictures and hopefully we'll get some words from Guy himself. Contact Walt Dickinson at [email protected] if you're interested in attending the workshop.