As the industry gears up for next weekend's C2E2, the websites of frequent collaborators Brian Michael Bendis and Alex Maleev have been rebranded to promote their long-promised creator-owned project.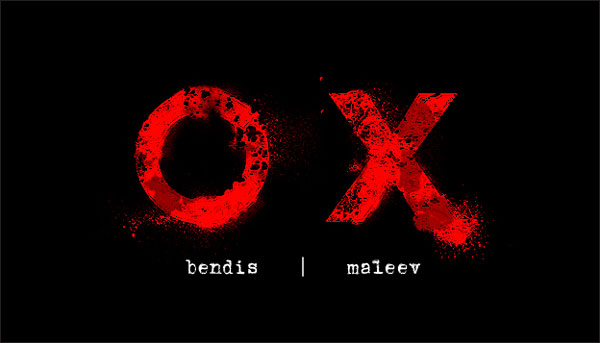 The mysteriously titled O-X, set to debut in July from Marvel's Icon imprint, will be officially announced on Thursday — the day before the Chicago convention – during Blair Butler's "Fresh Ink" segment on G4 TV's Attack of the Show!
O-X will mark Bendis' first creator-owned title since Powers, his long-running superhero-police procedural with Michael Avon Oeming. He started his career in comics with gritty – very talky – crime comics set in and around Cleveland. Goldfish, Jinx and Torso all had the exact same colour scheme of red writing on black background.
Bendis and Maleev first worked together in 2000 on the Spawn spin-off Sam and Twitch, and have since collaborated on such Marvel titles as Daredevil, Halo: Uprising and Spider-Woman. A creator-owned collaboration has been teased since at least July 2007