Points of interest from the comics interweb; I sort the chaff so you get the wheat. I'm sticking with Chaff Smasher; perhaps someone can create an image for me.
Facebook is launching a game called Marvel: Avengers Alliance in Q1 2012. Check out this snappy video.
Disney XD is launching Marvel Universe, a dedicated Marvel programming block.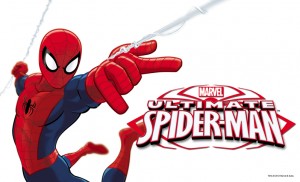 Disney XD will launch Marvel Universe, a dedicated Marvel programming block, with the new series "Ultimate Spider-Man" as its centerpiece, on SUNDAY, APRIL 1, it was announced today by Gary Marsh, President and Chief Creative Officer, Disney Channels Worldwide at the Television Critics Association Press Tour in Pasadena, California. Marvel Universe on Disney XD will be the ultimate place for fans to find exclusive Marvel content, including new animated short-form series, live-action interstitials and the series return of "The Avengers: Earth's Mightiest Heroes."  The block will be home to Marvel's biggest superstars, such as Spider-Man, Iron Man, Hulk, Thor, Captain America and many more to introduce dynamic stories of action, adventure and heroism to a whole new generation.
ICv2 has their "actual" numbers estimates out of Diamond's Top 300 Comics and Top 300 Graphic Novels, plus full December analysis. Checking the graphic novel list I can't remember seeing the bottom numbers get below 200 units until now. It was nice to see books making a second appearance after their debuts last month, like Batman: Noel and The Carl Barks Library Volume 1, Donald Duck Lost In the Andes.
While comics have been booming, graphic novels definitely did not hold up their end of the bargain in December as they slipped a jaw-dropping 16.2% versus December of 2010, which was a fairly typical month for GN sales, which makes the drop even more noticeable.  Imagine how dire the graphic novel sales picture would be without Image's
The Walking Dead
, sales of which were buoyed by the tremendous success of
Season 2
of the TV adaptation of the series, which debuted on AMC in October (see "
The Walking Dead Best Ever!
"). 
Volume 15
, the latest collection of Robert Kirkman's zombie epic, topped the charts with a performance that was almost double that of the #2 title (Vertigo's
Fables
Vol. 16, which sold a very respectable 11,137 copies)—and there were two other volumes from
The Walking Dead
series, Volume 1 (at #3) and Volume 2 (at #8) in the top ten in December.