we were talking about it earlier this week, but now it looks like we've finally gotten our Conan, and he's not exactly unfamiliar to fans of sci-fi.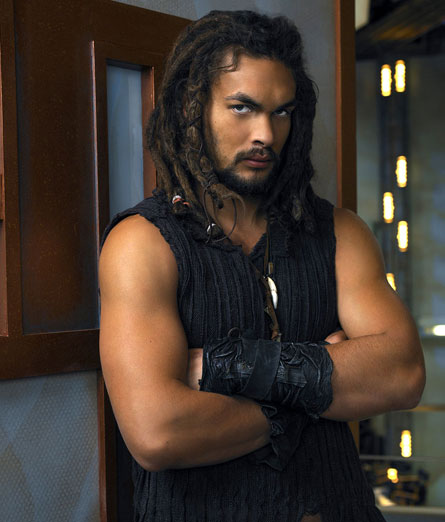 Deadline Hollywood says that Denise Huxtable's  husband has inherited Arnold Schwarzenegger's fur loincloth and will wave his sword around as the title role in the remake of Conan the Barbarian. They will start shooting Conan this March in Bulgaria.
For those of you unfamiliar with Jason Momoa, he's starred in Baywatch, Fox's short lived prime time soap opera North Shore as well as finding a bit of a cult following playing Ronon Dex, an elite firearms and mêlée warrior in Stargate Atlantis.
By securing the role of Conan, Momoa beat out rival competitor Kellan Lutz, the "Twilight" actor that confirmed his status as a "Conan" contender just last week.
According to the report, Nispel was already sold on Momoa for the film's lead but the folks at Millennium Films, Lionsgate and rights holder Paradox Entertainment weren't as convinced. After shooting test footage with Momoa, however, Nispel was able to sway the film's backers, leading to the latest casting.
"Conan" isn't Momoa's only upcoming fantasy role. Aside from his science fiction work on "Stargate," the actor is slated to appear in HBO's upcoming series "Game of Thrones," based on the fantasy series written by George R. R. Martin.