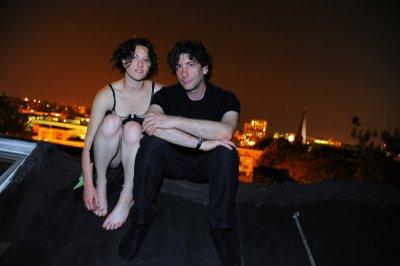 Congrats to Neil Gaiman who proposed to his girlfriend musician Amanda Palmer!
While Bleeding Cool hinted at it this morning, the future Mrs. Gaiman broke the news to Oh No They Didn't:
dear The World,

we are going to get married.

love,
amanda palmer and neil gaiman
Neil Gaiman is of course the man who set Goth hearts a flutter with his amazing Sandman series, and lately has been topping the best sellers charts with his novels and children's books. Amanda Palmer is a world class singer/musician. For those of you who follow Gaiman's tweets and blogs you'll know just how passionately he writes about her. It's a beautiful thing when two – by all accounts – wonderful people find each other. We here at Comic Book Daily wishes them all the best in the future!