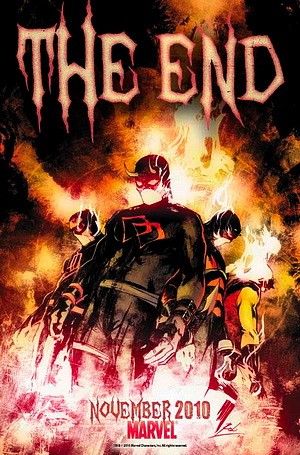 Marvel announced at Fan Expo on Saturday Daredevil's return to the forefront with a four issue limited series.
Starting in January, Daredevil Reborn will launch and it will mostly focus on rebuilding the character from the ground up.
The book will primarily try to find a new voice for the character, and really will delve into what Matt wants to do, which will depend on what he actually wants from life, said Steven Wacker, Marvel`s Senior Editor.
Wacker said it has been getting increasingly difficult over the years to take the character to new places, adding after Shadowland there are few places left to take the character.
"In my mind, the best Daredevil story has already been told," said Wacker as he referenced the classic Born Again story written by Frank Miller.
The best stories generally tend to come from the creators willing to take risks, and Daredevil is one of the few characters that allows them to take those risks, said Wacker.
Wacker also confirmed that the Daredevil in Reborn may not necessarily be Matt, indicating that although the Murdock character will be part of the story, he may not be behind the mask.
Andrew Ardizzi is a student of journalism at Humber. He writes for the Humber Et Cetera. You can find him at his blog Come Gather 'round People Wherever You Roam. You can also follow him on Twitter.