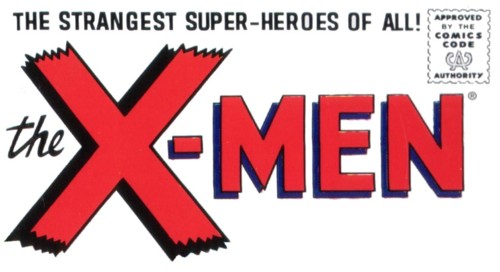 X-Men fans gathered after a long day at the Con to find out what the future holds for their favourite mutants, and they weren't disappointed.
Joined by Senior Vice President C.B. Cebulski and creators Whilce Portacio, Valentino DeLandro and Leonard Kirk, Marvel's manager of sales and communication Arune Singh promoted several upcoming X-men storylines.
Singh asked fans their thoughts on the latest X-Men series tying into the death of Dracula, a question met with a round of applause.
He promised more surprises for fans.
"Things are about to get a lot crazier in X-Men #3," said Singh.
Singh and company also announced the upcoming Wolverine #1, a story which will see Wolverine lose his soul and it'll be sent to hell while his body remains walking around.
Singh said the book will tie in directly to both X-23 and the new Daken book, and will focus on the familial element of their relationship.
Uncanny X-men fans weren't left in the cold though, as the panel hinted at what the future holds for Scott Summers, better known as Cyclops.
"He's kind of at a crossroads and we'll see that with his relationships with Wolverine and Emma. People are going to start to react differently to him," said Singh.
Singh said that the story will be told over the next year, adding that Scott is a war-time general, but what does he do once the war is over?
All of these threads will be leading towards the next big story, organically developing from the threads left dangling at the end of Second Coming, said Singh.
The Panel confirmed that something bigger (than Second Coming) is coming, but it's three years away.
Marvel X-Men Panel tidbits:
* The Panel confirmed that there will be a pay off concerning where the Phoenix Force is and how it will impact mutantkind. "It's grown, and now as we've seen, it's been ripped out of each character. Who has it? Where is it? It's something we'll see over the next little while."
* The Panel also hinted at an underlying, opposing dynamic between Scarlet Witch and the Phoenix Force. Singh told fans that Wanda said, "No more mutants." Well in response, the Phoenix Force effectively said let there be mutants.
* There will be a Kitty Pryde story in the near future. The panel said there's going to be a similar story for her to that of Joss Whedon's character Spike, portrayed by James Marsters on the television shows Buffy the Vampire Slayer and Angel. There's a growing anticipation between Colossus and Kitty since they can't touch or hold each other, and that story is forthcoming.
* A fan asked the panel if they were going to redeem Bishop. The Panel responded by saying Bishop believed he was right, and fought for that like Cable did. Now with them both dead, we'll find out who was right along with the rest of the X-Men. They also said to watch for a time traveller.
* There are plans to reintegrate the mutants stranded in space fighting the Shi'ar. Polaris, Rachel, Havok and company haven't been forgotten, but there's nothing solid yet. They may involve a certain red headed mutant, adding that there are a lot of them though.
* Mike Carey will be staying on as X-Men Legacy's scribe for the foreseeable future. He still has two or three story arcs mapped out, including a story on the younger X-Men characters.
* Singh defended restarting the issue numbering on comics by saying it gives readers the opportunity to get into a book without feeling the baggage of a book's continuity. The new Wolverine ongoing was directly referenced.
* There are plans to revisit the Beast, Abigail Brand, S.W.O.R.D. dynamic.
* Nightcrawler is 100 per cent dead and not coming back…EVER.
Andrew Ardizzi is a student of journalism at Humber. He writes for the Humber Et Cetera. You can find him at his blog Come Gather 'round People Wherever You Roam. You can also follow him on Twitter.