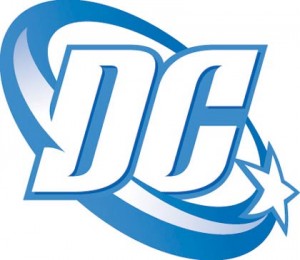 More DC offerings for the…offering.
DC COMICS PRESENTS DC UNIVERSE COLLECTED EDITIONS FOR JULY AND AUGUST 2011
DC Comics continues to look at collected editions for summer 2011, continuing today with DC Universe titles scheduled to reach stores in July and August.
This information is not final and may be subject to change. For more complete information, please check the solicitations in Previews or online.
Look for these DC Universe titles coming in summer 2011:
BATMAN: BRUCE WAYNE – THE ROAD HOME HC
Writers: Fabian Nicieza, Bryan Q. Miller, Mike Barr, Adam Beechen, Derek Fridolfs and Marc Andreyko
Artists: Cliff Richards, Ramon Bachs, John Lucas, Pere Perez, Peter Nguyen, Szymon Kudranski, Agustin Padilla, Ryan Winn, Javier Saltares, Rebecca Buchman, Walden Wong, Scott McDaniel, Andy Owens
Collects: BRUCE WAYNE: THE ROAD HOME – BATMAN & ROBIN #1, BRUCE WAYNE: THE ROAD HOME – BATGIRL #1, BRUCE WAYNE: THE ROAD HOME – ROBIN #1, BRUCE WAYNE: THE ROAD HOME – OUTSIDERS #1, CATWOMAN #1, BRUCE WAYNE: THE ROAD HOME – ORACLE #1, BRUCE WAYNE: THE ROAD HOME – COMMISSIONER GORDON #1 and BRUCE WAYNE: THE ROAD HOME – RA'S AL GHUL #1
$24.99 US, 200 pg, on sale July
BATMAN: STREETS OF GOTHAM – THE HOUSE OF HUSH HC
Writer: Paul Dini
Artists: Dustin Nguyen and Derek Fridolfs
Collects: BATMAN: STREETS OF GOTHAM #12-14 and 16-20
$22.99 US, 176 pg, on sale July
BRIAN BOLLAND COVER TO COVER HC
Writer/artist: Brian Bolland
Collects DC Comics covers by Brian Bolland
$39.99 US, 208 pg, on sale July
FIRESTORM: THE NUCLEAR MAN TP
Writer: Gerry Conway
Artists: Al Milgrom, George Pérez, Klaus Janson, Bob McLeod, Jack Abel, Romeo Tanghal, Bob Smith and Rodin Rodriguez
Collects: FIRESTORM: THE NUCLEAR MAN #1-5 and stories from THE FLASH #289-293
$14.99 US, 144 pg, on sale July
GOTHAM CENTRAL BOOK TWO: JOKERS AND MADMEN TP
Writers: Ed Brubaker and Greg Rucka
Artist: Michael Lark
Collects: GOTHAM CENTRAL #11-22
$19.99 US, 288 pg, on sale July
GREEN ARROW: INTO THE WOODS HC
Writer: J.T. Krul
Artists: Diogenes Neves and Vicente Cifuentes
Collects: GREEN ARROW #1-7
$22.99 US, 192 pg, on sale July
OUTSIDERS: THE GREAT DIVIDE TP
Writer: Dan DiDio
Artists: Philip Tan and Jonathan Glapion
Collects: OUTSIDER #32-37
$14.99 US, 144 pg, on sale July
THE JACK KIRBY OMNIBUS VOL. 1 STARRING GREEN ARROW HC
Writers: Various
Artist: Jack Kirby
Collects: Stories from REAL FACT COMICS, HOUSE OF MYSTERY, HOUSE OF SECRETS, TALES OF THE UNEXPECTED, MY GREATEST ADVENTURE, ALL-STAR WESTERN, ADVENTURE COMICS and WORLD'S FINEST COMICS
$49.99 US, 304 pg, on sale July
JUSTICE HC
Writers: Jim Krueger and Alex Ross
Artists: Alex Ross and Doug Braithwaite
Collects: JUSTICE #1-12
$39.99 US, 384 pg, on sale July
TALES OF THE BATMAN: GENE COLAN VOL. 1 HC
Writers: Gerry Conway, Roy Thomas, Paul Levitz and Doug Moench
Artists: Gene Colan, Klaus Janson, Alfredo Alcala, Tony Dezuniga and Dick Giordano
Collects: BATMAN #340, 343-345 and 348-351 and DETECTIVE COMICS #510, 512, 517 and 529
$39.9 US, 288 pg, on sale July
BLACKEST NIGHT TP
Writer: Geoff Johns
Artists: Ivan Reis, Oclair Albert and others
Collects: BLACKEST NIGHT #0-8
$19.99 US, 304 pg, on sale July
BLACKEST NIGHT: GREEN LANTERN TP
Writer: Geoff Johns
Artists: Doug Mahnke, Ed Benes and others
Collects: GREEN LANTERN #43-51
$19.99 US, 256 pg, on sale July
BLACKEST NIGHT: GREEN LANTERN CORPS TP
Writer: Peter J. Tomasi
Artists: Patrick Gleason, Rebecca Buchman and others
Collects: GREEN LANTERN CORPS #39-46
$19.99 US, 224 pg, on sale July
BLACKEST NIGHT: BLACK LANTERN CORPS VOL. 1 TP
Writers: James Robinson, Peter J. Tomasi and J.T. Krul
Artists: Eddy Barrow, Ardian Syaf, Ed Benes and others
Collects: BLACKEST NIGHT: BATMAN #1-3, BLACKEST NIGHT: SUPERMAN #1-3 and BLACKEST NIGHT: TITANS #1-3
$19.99 US, 240 pg, on sale July
BLACKEST NIGHT: BLACK LANTERN CORPS VOL. 2 TP
Writers: Geoff Johns, James Robinson and Greg Rucka
Artists: Scott Kolins, Nicola Scott, Eddy Barrows and others
Collects: BLACKEST NIGHT: JSA #1-3, BLACKEST NIGHT: THE FLASH #1-3 and BLACKEST NIGHT: WONDER WOMAN #1-3
$19.99 US, 240 pg, on sale July
BLACKEST NIGHT: RISE OF THE BLACK LANTERNS TP
Writers: Geoff Johns, James Robinson, Peter J. Tomasi, Eric Wallace, James Robinson, Gail Simone, John Ostrander, Dan DiDio and Fabian Nicieza
Artists: Ryan Sook, Julian Lopez, Ardian Syaf, Don Kramer, Denys Cowan, Bill Sienkiewicz, Fernando Dagnino, Renato Arlem, J. Calafiore and others
Collects: THE ATOM & HAWKMAN #46, CATWOMAN #83, THE PHANTOM STRANGER #43, STARMAN #81, THE POWER OF SHAZAM #48, THE QUESTION #37, WEIRD WESTERN TALES #71 and SUICIDE SQUAD #67
$19.99 US, 208 pg, on sale July
BLACKEST NIGHT: TALES OF THE CORPS TP
Writers: Geoff Johns, Peter J. Tomasi and Sterling Gates
Artists: Jerry Ordway, Chris Samnee, Rags Morales, Mike Mayhew, Ivan Reis, Dave Gibbons, Rodney Ramos, Eddy Barrows, Gene Ha, Tom Mandrake, Doug Mahnke, Christian Alamy, Joe Prado and Rafael Albuquerque
Collects: BLACKEST NIGHT: TALES OF THE CORPS #1-3, GREEN LANTERN #18-21 and 43, GREEN LANTERN: SINESTRO CORPS SECRET FILES 2007 and BLACKEST NIGHT #0
$19.99 US, 176 pg, on sale July
DOOM PATROL: FIRE AWAY TP
Writers: Keith Giffen and Brian Keene
Artists: Matthew Clark, Ron Randall and Al Milgrom
Collects: DOOM PATROL #14-21
$19.99 US, 192 pg, on sale August
BATMAN: IMPOSTERS TP
Writer: David Hine
Artists: Scott McDaniel and Andy Owens
Collects: DETECTIVE COMICS #867-870
$14.99 US, 128 pg, on sale August
BATMAN: UNDER THE RED HOOD TP
Writer: Judd Winick
Artists: Doug Mahnke, Paul Lee, Shane Davis, Eric Battle, Tom Nguyen, Cam Smith, Rodney Ramos, Wayne Faucher and Mark Morales
Collects: BATMAN #635-641 and 645-650 and BATMAN ANNUAL #25
$29.99 US, 384 pg, on sale August
DC UNIVERSE: LEGACIES HC
Writer: Len Wein
Artists: Scott Kolins, Andy Kubert, Joe Kubert, George Pérez, J.H. Williams III, J.G. Jones, Dave Gibbons, Brian Bolland, Keith Giffen, Walter Simonson, Jose Luis Garcia-Lopez, Jerry Ordway and Dan Jurgens
Collects: DC UNIVERSE: LEGACIES #1-10
$34.99 US, 336 pg, on sale August
GOTHAM CITY SIRENS: STRANGE FRUIT HC
Writer: Tony Bedard
Artist: Andes Guinaldo
Collects: GOTHAM CITY SIRENS #14-20
$22.99 US, 168 pg, on sale August
GREEN LANTERN: EMERALD WARRIORS VOL. 1 HC
Writer: Peter J. Tomasi
Artists: Fernando Pasarin and Cam Smith
Collects: GREEN LANTERN: EMERALD WARRIORS #1-7
$22.99 US, 176 pg, on sale August
TEAM-UPS OF THE BRAVE AND THE BOLD TP
Writer: J. Michael Straczynski
Artist: Jesus Saiz
Collects: THE BRAVE AND THE BOLD #27-33
$17.99 US, 176 pg, on sale August
THE NEW TEEN TITANS OMNIBUS VOL. 1 HC
Writer: Marv Wolfman
Artists: George Pérez, Dick Giordano, Curt Swan, Romeo Tanghal, Frank Chiaramonte, Pablo Marcos,
Collects: DC COMICS PRESENTS #26 and THE NEW TEEN TITANS #1-16 $75.00 US, 464 pg, on sale August
SECRET SOCIETY OF SUPER-VILLAINS HC
Writers: Gerry Conway, David Kraft, Bob Rozakis and Paul Levitz
Artists: Pablo Marcos, Rich Buckler, Arvell Jones, Dick Ayers, Dick Dillin, Mike Vosburg, Rid Estrada and others
Collects: SECRET SOCIETY OF SUPER-VILLAINS #1-15, DC SPECIAL #27, DC SPECIAL SERIES #6, SUPER-TEAM FAMLY #13 and 14, JUSTICE LEAGUE OF AMERICA #166-168 and stories from CANCELLED COMICS CAVALCADE #2 and THE AMAZING WORLD OF DC COMICS #11
$39.99 US, 208 pg, on sale August
THE STEVE DITKO OMNIBUS VOL. 1 STARRING SHADE THE CHANGING MAN HC
Writers: Steve Ditko, Michael Fleischer, Paul Levitz, Otto Binder, Jack Oleck, Coram Nobis, Jack C. Harris, Robert M. Ingersoll, Len Wein, Mike Barr, Robert Kanigher, Steve Utley, George Kashdan, Joey Cavalieri, Stan Timmons, Sheldon Mayer, J.M. DeMatteis, Dan Mishkin, Gary Cohn and David Allikas
Artists: Steve Ditko, Wallace Wood, Sal Trapani, Mike Royer, Vince Colletta, Wayne Howard, Ernie Chan and Gary Martin
Collects: SHADE THE CHANGING MAN #1-8, STALKER #1-4 and stories from STRANGE ADVENTURES, PLOP, HOUSE OF MYSTERY, HOUSE OF SECRETS, WEIRD WAR TALES, SECREST OF HAUNTED HOUSE, TALES OF THE UNEXPECTED, TIME WARP, GHOSTS and MYSTERY IN SPACE
$59.99 US, 456 pg, on sale August
SUPERGIRL: BIZARROGIRL TP
Writer: Sterling Gates
Artists: Jamal Igle, Matt Camp and Jon Sibal
Collects: SUPERGIRL #53-59 and SUPERGIRL ANNUAL #2
$19.99 US, 224 pg, on sale August
SUPERMAN/BATMAN: NIGHT AND DAY TP
Writers: Michael Greene, Michael Johnson and Sterling Gates
Artists: Francis Manapul, Rafael Albuquerque, Matt Camp and Marco Rudy
Collects: SUPERMAN/BATMAN #60-63 and 65-67
$17.99 US, 176 pg, on sale August
SUPERMAN: GROUNDED VOL. 1 HC
Writers: J. Michael Straczynski and G. Willow Wilson
Artists: Eddy Barrows, J.P. Mayer and Leandro Oliveira
Collects: SUPERMAN #700-076
$22.99 US, 168 pg, on sale August