After the beautiful Mark Chiarello Batman Cover, I wasn't really sure how Overstreet could top it. Well, that's probably why they turned to Darwyn Cooke.
I can honestly say that I have never seen a Cooke Captain America, and I was not let down. Look at the image below and check out how dynamic it looks.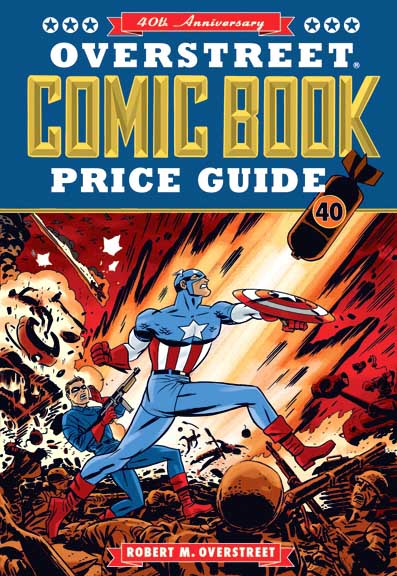 Look at the way Cap's uniform's colour pops against the brown of the soldier's in the trenches. It's a really great piece of art, that convys quite a bit of story. God dammit, I really want to see Cooke do a New Frontier-esque look at Captain America. (Though, I'll wait until he's done on Parker.)
Here's the write up:
Two weeks ago, in the January 22, 2010 edition of Scoop, we unveiled the first of our covers for the 40th anniversary edition of The Overstreet Comic Book Price Guide, artist Mark Chiarello's awesome take on Batman.

Now, we're on equally happy to take the wraps off Darwyn Cooke's version of Captain America.

Like the Batman piece, everyone here at Gemstone is just blown away by this one.

You can look for The Overstreet Comic Book Price Guide #40 in the March 2010 issue of Previews from Diamond Comic Distributors. It goes on sale July 21, 2010.