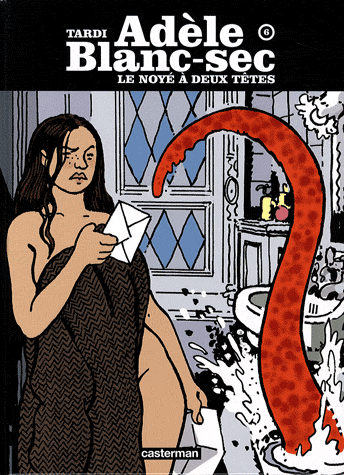 For those unfamiliar with Adele Blanc-sec, the ever litigious Scans_Daily has a wonderful primer on this must-read series by the legendary comics creator Jacque Tardi.
The jist though is this:  set in Paris in the years before and after World War I, the series revolves around Adèle Blanc-Sec a cynical heroine. She is initially a novelist of popular fiction, who turns to investigative journalism as her research and subsequent adventures reveal further details of the mystical world of crime. Themes of the occult, corruption, official incompetence, and the dangers of patriotism suffuse the series.
the basic idea is that she's a female John Constantine with a little bit of Gregory Macdonald's Fletch thrown in for good measure.
Well, Tardi's heroine has been translated from the four colour medium into celluloid by famed French director Luc Besson, who is bringing a bit of Jean-Pierre Jeunet's Amelie-type sensibilities to this film. It looks absolutely beautiful, check out the trailer below.
to be released in France in April (no word yet on a US release date).