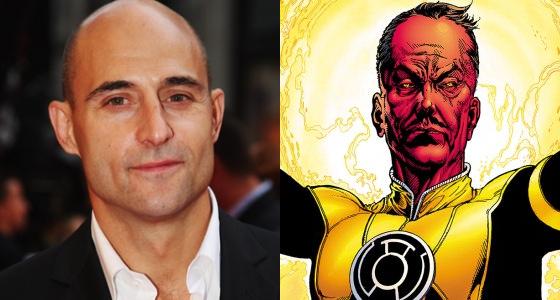 According to newly minted Chief Creative Officer for DC Entertainment Geoff Johns, it looks like Mark Strong is officially cast as the purple skinned, mustache twirling Sinestro. Johns twittered this morning:
Back from an amazing trip to Green Lantern town a.k.a. New Orleans!! Ryan IS Hal. And Mark Strong is going to be a brilliant Sinestro.
and
Kilowog, the Guardians, Oa…all breathtaking. The age of Green Lantern is upon us!!
It must be noted how fantastic a couple of years Mark Strong's had –and he shows no signs of slowing down. Sherlock Holmes and The Young Victoria are his latest releases with Kick-Ass and Robin Hood arriving soon. Green Lantern will join John Carter of Mars on his list of longer term projects.
It shouldn't be that long before we start seeing some legit images from Green Lantern, so keep your eyes to CBD for any new news!