Hasbro has announced via Twitter that they will showcase it's "Iconic Pop-Culture" brands at this year's San Diego Comic-Con.   Hasbro will have several SDCC exclusives for sale at the annual comic convention.
Included in the (partial) list are: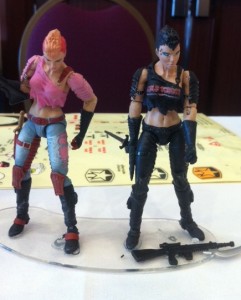 G.I. Joe Zarana exclusive figure
G.I. Joe Skystriker Starscream Variant w/ Cobra Commander armed with Megatron pistol
Star Wars Revenge of the Jedi Figures
Transformers Dark of the Moon Ultimate Optimus Prime
My Little Pony 2011 Special Edition Pony
Marvel Universe 16″ Sentinel Figure
Indiana Jones "Lost Wave" Special Edition Pack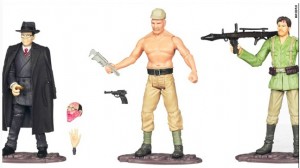 The Indiana Jones "lost wave" set is the most interesting on the list.  This set was originally planned for retail in 2008, but it never happened.  The mold for the Toht action figure was used for the 2008 SDCC Cobra Commander exclusive figure.  A lot of Indiana Jones collectors have been looking for this set to complete their collections.
If you are heading to San Diego Comic-Con (and hopefully Fan Expo) keep an eye out for these exclusives.
To read the complete press release click here.