I was playing around on the "Twitter-verse" yesterday and saw an interesting tweet from Nathan Fillion that said "Wonder-Twin powers… ACTIVATE!".  I was intrigued and clicked the link.  The link was for a news report from TV Guide that said the cast has been announced for Justice League: Doom.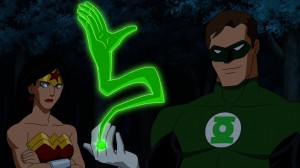 Nathan Fillion has been cast as Green Lantern, Tim Daly as Superman, Kevin Conroy as Batman, Michael Rosenbaum as Flash and Susan Eisenberg as Wonder Woman.  Besides Fillion it looks like the cast will be the same as the Justice League cartoon from the early 2000s, which I am glad to hear. To me the definitive sound of Batman and Superman is Kevin Conroy and Tim Daly.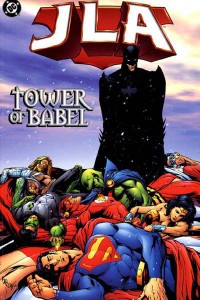 Justice League: Doom is based on the DC story arc JLA: Tower Of Babel, written by Mark Waid.  The story is about Batman cataloging the JLA's strengths and weaknesses.  Batman does this in case any member of the JLA team goes rogue and has to be stopped.  The only problem is Batman's files are stolen, and a criminal group uses Batman's information against the JLA.  The story was adapted for the screen by the late Dwayne McDuffie.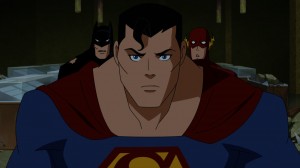 Justice League: Doom is scheduled for release in early 2012.