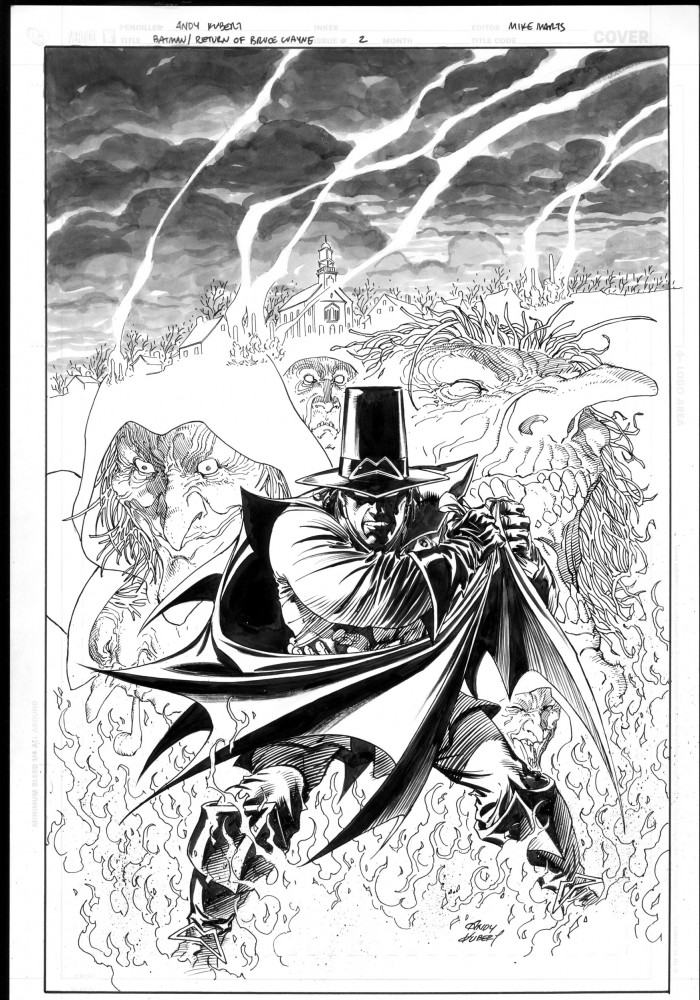 On the heels of last month's reveal of the cover to issue #1, DC Comics has released Andy Kubert's cover to the second issue of the upcoming Batman: The Return of Bruce Wayne miniseries. Written by Grant Morrison, it looks like Bruce will be huntin' some witches three..
Oops.. four.  Missed the one by his leg.
So, what do you think? Will this help get people into theatres to see the Solomon Kane movie?