I've been salivating at the mouth waiting for more word on "Revolver," an original graphic novel coming this July from "3 Story: The Secret History of the Giant Man" creator Matt Kindt. Matt Kindt is a wonderkind of a creator. His storytelling uses all the tricks one would absorb from studying Will Eisner's The Spirit and the french new wave films of Truffaut and Goddard.
We've only heard rumblings on this project, as Kindt has quite a few things on his menu including a follow up to his award winning Super Spy graphic novel as well as a project called  "The Tooth" that he's doing with Cullen Bunn and Shawn Lee.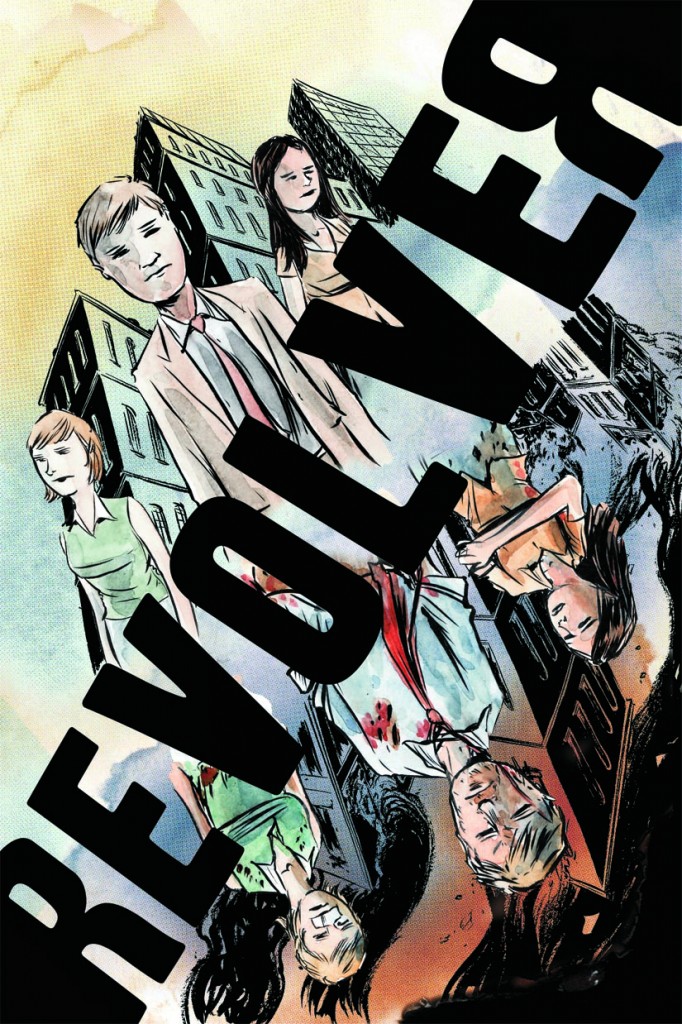 Vertigo's Graphic Content blog is offering a  first look at the OGN, including its stylish cover and three pages of interior artwork along with this story synopsis:
"Sam is a young man on the brink of turning 30 who works for a major newspaper in St. Louis. Faced with two very different realities-one of chaos and one of boredom–he tries to put the pieces back together. "
After seeing just three pages, Kindt's rich storytelling skills seem to ensure anything but the mundane, which is good because I'm already set on sneakers and sandwiches. I'll be looking forward to a little more vicarious choice-making intensity when "Revolver" drops this summer.