I'm not going to lie: the second I heard Dwayne McDuffie was dead, it felt like a tremendous punch in the gut. Such a huge, huge loss to comics.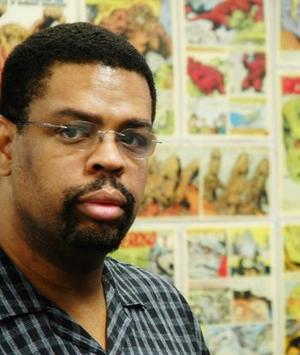 RIP Dwayne McDuffie.
I'm at a bit of a loss for words.
UPDATED 1:15 PM PST: DC Comics Co-Publisher Dan DiDio has offered the following statement via the company's Source blog:
"Dwayne McDuffie left a lasting legacy on the world of comics that many writers can only aspire to. He will not only be remembered as the extremely gifted writer whose scripts have been realized as comic books, in television shows and on the silver screen, but as the creator or co-creator of so many of the much-loved Milestone characters, including Static Shock. The industry has lost a true talent.

Our sincerest condolences go out to the family and many friends he leaves behind."

– Dan DiDio, Co-Publisher, DC Comics
Feel free to voice some of your favourite McDuffie comic moments in the comments below.