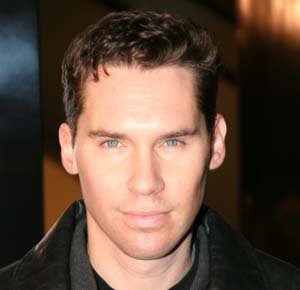 It's an announcement that we've heard tricklings of here and there, and it has finally happened at the premiere of Avatar yesterday- Bryan Singer has announced he is returning to the X-Men franchise he started, refined, and then abandoned for a dude with a cape and a penchant for staring his girlfriend.
Singer has had a bad couple of years since making Superman. Not only did Superman bomb – which, let's be honest is a pretty hard thing to do, but his Germans Killing Hitler movie Valkyrie bombed at the box office.
He can be a hell of a good filmmaker, but for some reason it looks like that spark is sort of gone. Considering he's in talks to remake Battlestar Galactica – something that most fans of the new series would consider pretty odd – is a pretty wierd choice*.
Either way here's the video of Singer at the Avatar premiere:
For those of you who don't want to watch the whole video for the quote, here it is:
"I'm prepping up to do a movie called Jack the Giant Killer [for] Warner Brothers, and I just yesterday signed a deal to do an X-Men, First Class Origins picture, which is kind of cool…"
*I've got no opinion on this, as I haven't really seen the tv-series.