This Week In Panels includes spoilers, and plenty of them. So consider this your warning. You've been warned, so don't read it unless you're willing to be spoiled. Got it?
Context is for the weak here, so just sit back and enjoy some beautiful art, and some wonderful moments via some of comics best and brightest creators.

Rags Morales is probably the best Superhero artist working in comics right now. (He's the only good part of Identity Crisis – which is saying a lot considering that story is no doubt responsible for Cry For Justice.. more on that later.)
The idea of having him draw Azzarello's Doc Savage Meets Batman meets the rest of the pulp characters is inspired brilliance. But this panel coloured by Nei Ruffino is beautiful in it's savagery… no pun intended.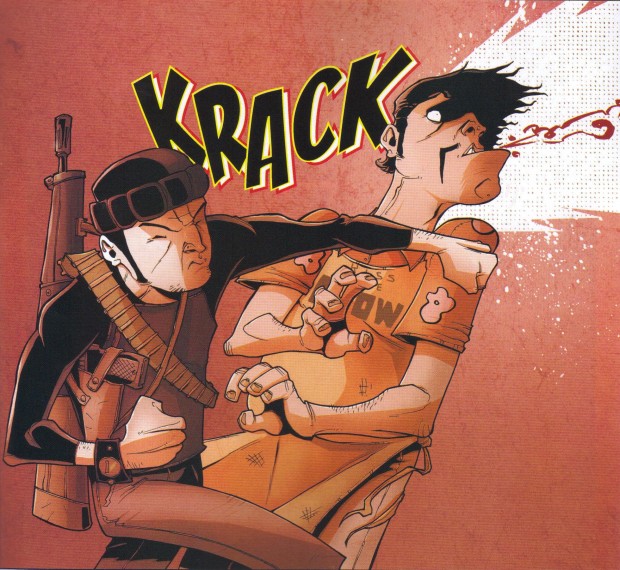 Chew is a title where the praise seems to be directed solely at it's writer John Layman. But the truth is that it wouldn't work quite as good if it was drawn by – and I'm choosing a name randomly out of hate here – Paul Azaceta (a glorious draftsman himself. Rob Guillory's art helps draw you into this crazy title and makes – even through it's cartoonish moments – believeable.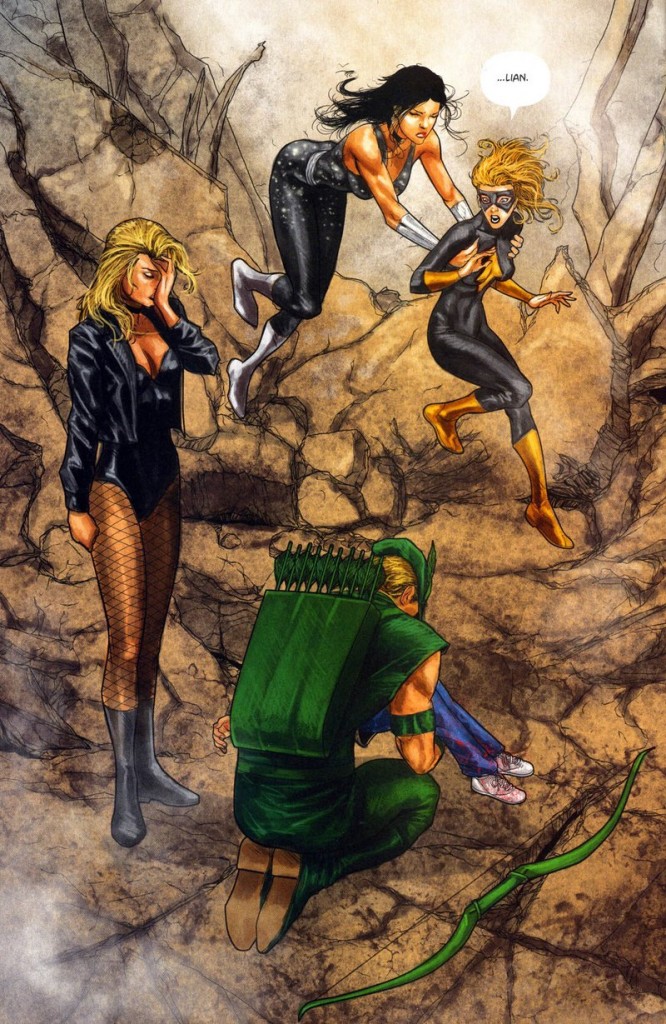 So I think we're all pretty much agreed that Cry For Justice was a terrible read. Made even worst by the fact that James Robinson – writer of such great comics as Starman, Vigilante and even some decent enough post Moore Wildc.a.t.s – praised himself in the back of the first six books through a series of ramblish backmatter.
During one of the books he actually says that his book is singular in vision.
I'm just sort of disgusted.
No comment.

I've talked at length about my appreciation for Mark Millar. He is not an amazing writer by any stretch, but what he does is populate pretty straightforward and predictable books with excellent moments. This is one of them.
In defense, it's not like he can't come up with good ideas – he just takes already pre-made plots for him (which is why the Ultimate Universe was tailor made for him) and just sort of does his thing.
Kick-Ass is a perfect example. I mean – it's your basic 'Superhero in the real world' plot that we've been getting forever.. but he does put this little flourishes..
Either way, For history buffs and/or Americans the above date means something.. and it's a pretty cool little idea.
So, I think we're all agreed that Dwayne McDuffie is not only hilarious, but has the biggest balls in the world.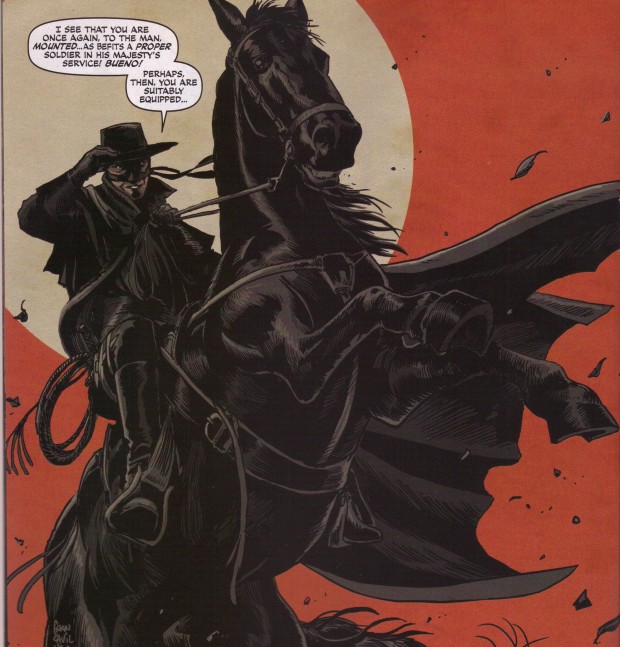 There is nothing cooler than Zorro, Franco Francavilla really proves that every time he draws him.