Paul Pope let slip some interesting factoids via his twitter feed today when he showed off some gorgeous concept artwork for an aborted Kamandi pitch to be written by Brian Azzarello with art by himself.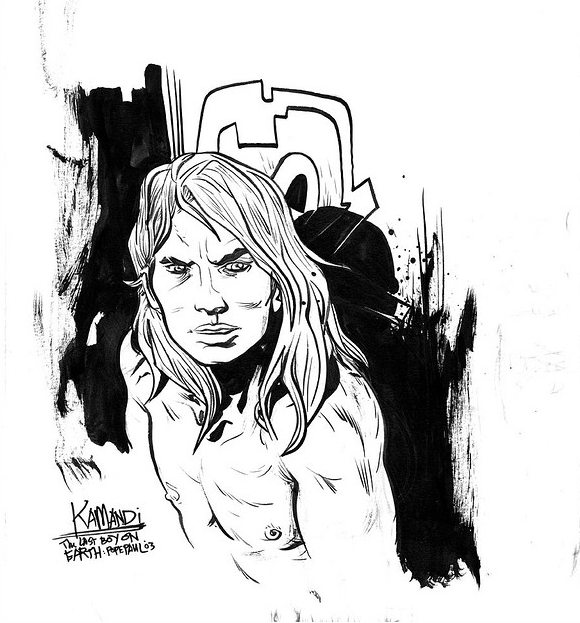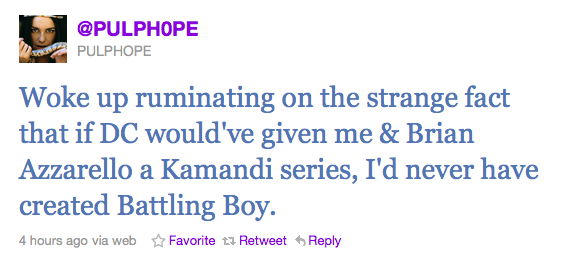 He went on to write:

Which is what I'd want. I love Kirby because he gave me stories I'd never read before. That's how I feel about Paul Pope. He's promised that Battling Boy is going to have 40 page fight scenes.
40 PAGE FIGHT SCENES!
Think about that.
I love Azz as well, but i'd rather see him get to work on creator owned stuff as well. His voice is too unique to be wasted on capes.
Here's the other concept work that Pope posted: