Oct

23
Tags
Related Posts
Share This
Happy Birthday Asterix and Obelix!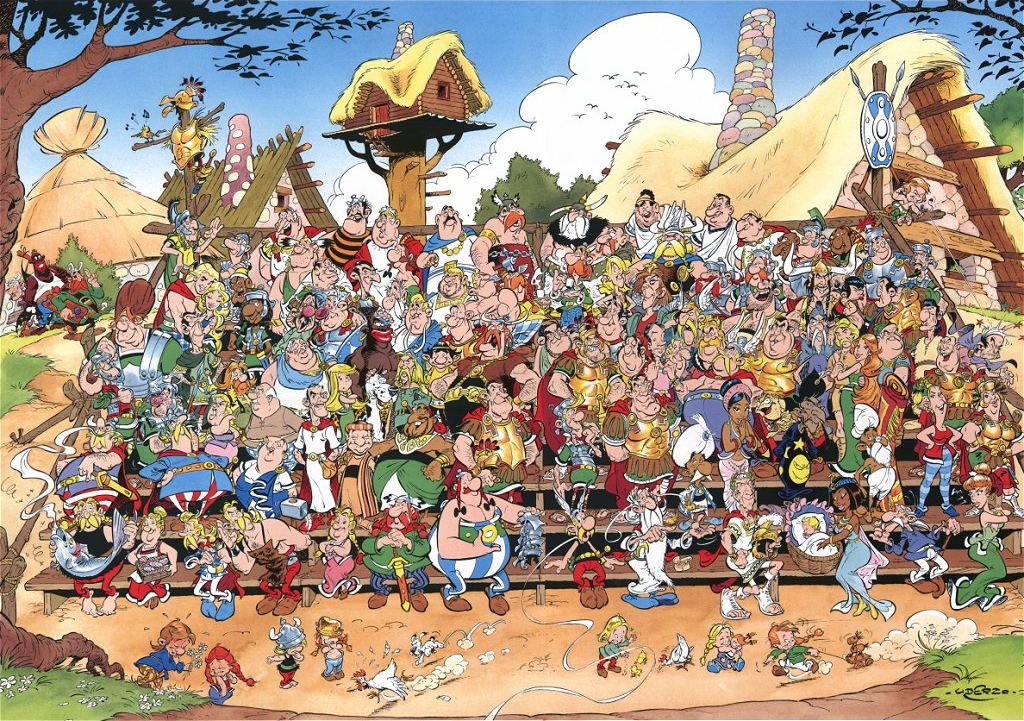 It's hard to believe but Asterix and Obelix have been giving good mustache for 50 years now. Asterix and his uber strong menhir carrying pal Obelix have been battling the armies of Julius Caesar in their remote village on the Brittany coast — the only part of ancient Gaul never conquered by the Romans. The latest episode in the pair's comic-strip adventures was be released in France on Thursday, October 22nd to coincide with the 50th anniversary of the first Asterix story, written by René Goscinny and illustrated by Albert Uderzo for the magazine Pilote in 1959. (After Goscinny's death in 1977 Uderzo took over writing as well.)
Well, Half a century later Asterix – and Uderzo – are still going strong. On 22 October, a new album came out, the 34th in the series, entitled, "Asterix and Obelix's birthday – The Gold Book". And, over the following week a series of events will be held across Paris to mark the anniversary. They include a musical, a seminar at the Sorbonne and a costumed pageant on 29 October.
The French have long been known to take their Bande Desinee very seriously and Asterix has long become part of the national self-image, many feel that the language, the subtly of the strip and it's humour (often centering on puns, caricatures, and tongue-in-cheek stereotypes of contemporary European nations) is a high point in France's cultural identity. These days, however, Asterix is a global brand in itself: more than 325 million of the comic hero's books have been sold in 107 different languages around the world, proving without a doubt the lasting and universal appeal of the plucky French characters. Uderzo attributes Asterix's enduring appeal to people's love of stories about underdogs sticking it to the Man. "It's David against Goliath," he told TIME. "Everyone can identify with the image of retribution against things that are bigger than us."
Comic Book Daily, discussing the minutiae of comic book collecting. Thanks for stopping by; if you like what you read please take a moment and have a look around.