Last updated on August 30th, 2012 at 01:39 pm
Here's the full audio from the Fan Expo 2012 panel Creating Comics For Younger Readers.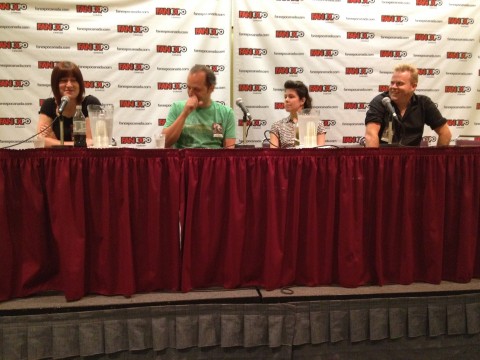 Join Willow Dawson (Hyena in Petticoats), Scott Chantler (Three Thieves), Faith Erin Hicks (Bigfoot Boy), and Jack Briglio (Growing Up Enchanted) for a discussion about the importance of graphic novels for younger readers and in the role of comics for kids in the comics community. Hosted by Jennifer Haines, owner of the Eisner Award winning retail store The Dragon (Guelph, On) and sponsor of the Dragon Prize for Comics for Kids.